With the clocks changing at the end of March it really feels like spring has finally sprung! Longer, lighter (and hopefully warmer) days are finally here, and our minds can turn to ideas for days out, and to enjoying May's long Bank Holiday weekends through to early summer.
Events by the sea!
Get inspired and check out the packed schedule of events lined up in Bournemouth and Poole. There's something for everyone, from grandparents to the little ones, and all ages in between. Whether you're thinking of a well-earned short coastal break, or are lucky enough to live near Dorset's 'golden coast', here are a few ideas to get you thinking!
Fancy getting fit and having fun in a fabulous setting? Then take your marks for Bournemouth's Bay Run. It's on 7th April, and you can sign up for the 5k Fun Run on the day. The kids can get involved too, in their very own 1k Fun Run. Get your running shoes on, and get ready, set, go!

All ready for the fun run!
The festival season really gets going at this time of year, and Bournemouth is no exception with it's annual 'sporting Glastonbury', the Bournemouth 7's Festival from 24th – 26th May. Appealing to sports enthusiasts and festival-lovers alike, this not-to-be missed mix of sport, music, day and evening fun and entertainment certainly ticks all the boxes.
The fun continues into the evening at Bournemouth 7's.
If you prefer cultural and artistic events, Bournemouth offers plenty, too. Check out the current exhibitions at the Russell-Cotes Museum and Gallery on the seafront for an eclectic range in a fabulous setting. This spring and summer there's 'Indian Summer – from Kashmir to Kerala', with local artists providing glimpses of India's incredible architecture: splendid palaces, sacred temples and formal monuments. It runs until 14th July. Make sure to enjoy the Russell-Cotes' unique setting with unrivalled views across Bournemouth bay.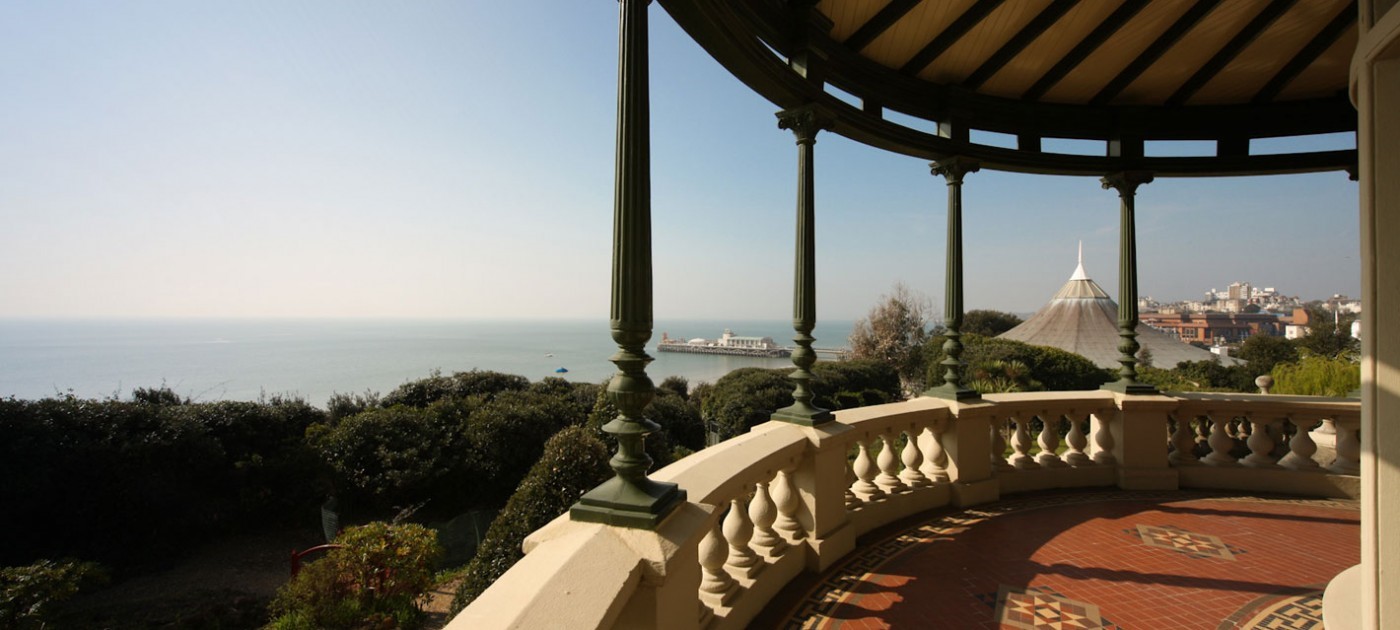 Unrivalled views from the Russell-Cotes
In Poole there's no shortage of inspiration either, with a host of events lined up to kick off the season.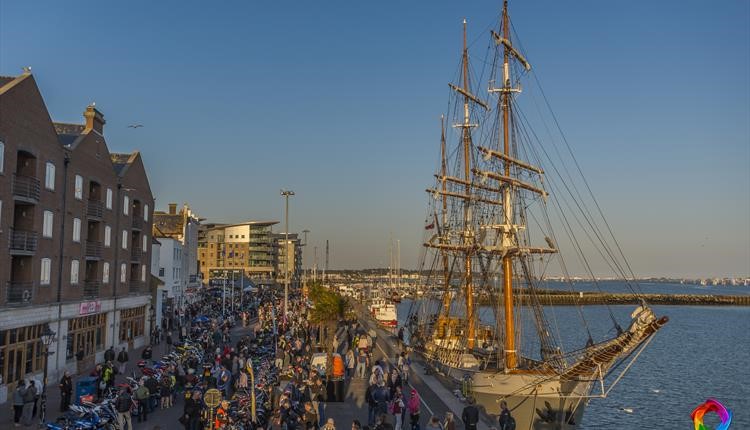 Poole's Dream Machines
Rev up for Poole's Dream Machines, an event that creates a unique, exciting atmosphere as bikers and spectators enjoy a relaxed evening on the stunning Poole Quay. Every Tuesday evening from April to September, admire the classic and spectacular bikes, enjoy some refreshment in one of the many bars, cafes and restaurants on Poole Quay, and soak up the atmosphere!
Poole offers more wheels-themed events, with regular Poole Speedway nights at the Stadium throughout the summer, on Thursday nights. Make it a family night out to cheer on the famous Poole Pirates!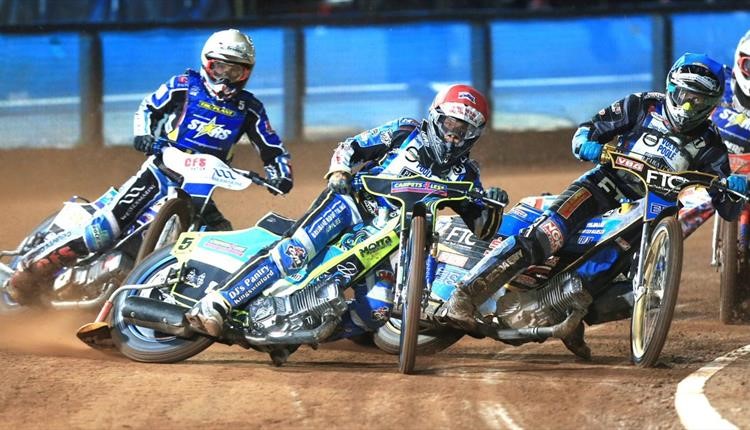 Come on Poole Pirates!
If you prefer a slower pace, check out Mini Steam on the Quay on 11th May. Featuring see some of the most beautiful and detailed mini steam and traction engines, they will delight all ages!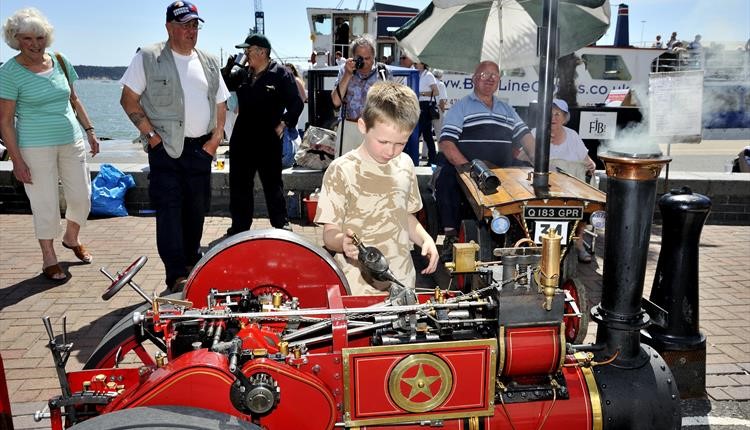 Delightful mini steam engines on Poole Quay
Not all spring days are sunny, so take a look at what's on at Poole Lighthouse. There's a great range of theatre, music, comedy and children's entertainment coming up.
Youngsters will love 'The Lion, The Witch and the Wardrobe' brought to life in a musical adaption of this classic, from 9th-11th May. The Bournemouth Symphony Orchestra's concert performance 'Fairy tales and Fantasy' on 8th June is another not-to-be-missed musical event.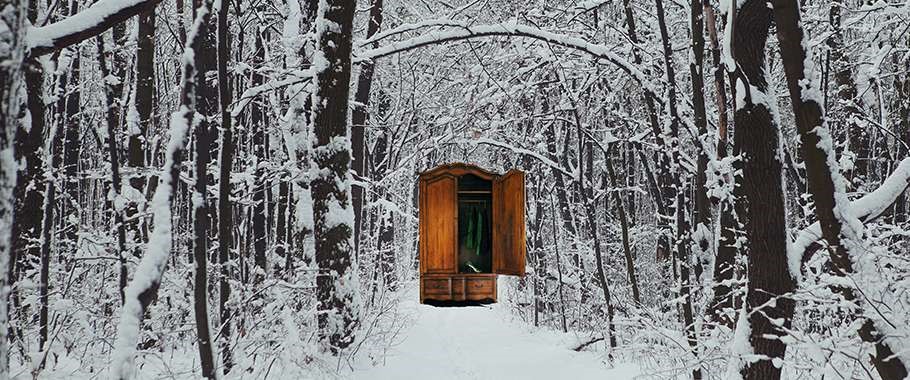 Through the wardrobe to Narnia
Looking ahead, Poole Harbour's Boat Show takes place from 7th – 9th June. the show continues to be the biggest-ever free to attend boat show on the South Coast, so go along to soak up the nautical atmosphere, with buzzing stalls, fabulous boats, and must-have marine equipment. This three-day extravaganza attracts 30,000 visitors so head along to see why!
Enjoy the buzz at the Poole Harbour Boat Show
Whatever your passion, Poole and Bournemouth's early summer events offer it all. And it's not over yet, the biggest are still to come, so look ahead to the famous Bournemouth Air Festival in August, and the Arts by the Sea Festival in the autumn. It's a packed summer schedule to look forward to, in the resorts that offer it all.
Related
0 Comments