Following the latest government advice on social distancing and avoiding public gatherings, BCP Council is taking the sensible precaution to protect the public by reducing some non-essential council services – please see the latest closure details on the BCP website and for more information visit our advice page.
Bournemouth, Christchurch and Poole have taken the difficult decision to extend the cancellation of outdoor events until end of August 2020. See full press release here.
---
Explore Poole
Poole's stunning natural harbour is the largest in Europe. With its eight unique islands and striking peninsula, the harbour is a haven for sailors, wildlife and watersports and is gateway to the world heritage Jurassic Coast. From the world famous Sandbanks beach to the bustling quayside, historic old town and top attractions, you can tailor your trip and create unique experiences for your group in Poole. Visit our Group Itineraries page for ideas and inspiration.
A warm welcome awaits…
On arrival in Poole, why not visit our Tourist Information Centre, located in Poole Museum, just round the corner from Poole's bustling quayside.
Open seven days a week, you'll get a warm welcome from our friendly staff who can help you with ideas to make the most of your group stay in Poole.
Pick up a street map to help find your way around, or a self guided cockle trail leaflet to learn more about Poole's fascinating history. Staff have all the knowledge on best things to see and do and places to eat. You'll also find gifts and souvenirs on sale – the prefect present or reminder of your stay in Poole.
You can visit the Tourist Information Centre at Poole Museum, 4 High Street, Poole BH15 1BW, call them on 01202 262600 or email info@pooletourism.com
Meet & Greet
Poole Museum would like to offer the opportunity for your coach group to be greeted at the coach drop-off point just off Poole Quay. They will walk the group down to the Museum where a brief introduction to Poole and the Museum can be given. From there visitors are free to visit the Museum, use the toilet facilities or pick up leaflets on where else to visit whilst in the town. This service can be offered free of charge but must be booked in advance. Contact Poole Museum on 01202 262600.
Welcome to Poole
As above, plus your group can have exclusive use of the museums 5th floor suite (with own toilet facilities) for a 1hr duration from arrival with a cup of Dorset Tea (or coffee) and a selection of Dorset made "Moore's" biscuits. The Museum will give a talk on Poole's rich history to include the much loved Poole Pottery. Your group will then have the opportunity to explore the Museums displays (including the largest collection of Poole Pottery on public display). This package also includes a complimentary postcard. There is a £3 per person charge on this service with a minimum of 40 people booked in advance.
For both of the above group services, please contact Poole Museum direct on 01202 262600. We look forward to welcoming you and your group to Poole!
You can access a copy of the Poole Town Centre Map, highlighting coach parking information here.
Information on Public toilets in Poole can be found on the main Poole Council website.
Bournemouth, Christchurch and Poole are working together and have joined together to form a fully integrated tourism service. For further information on Bournemouth Group Travel you can visit their website.
New... Bournemouth, Christchurch & Poole Group & Coach Travel Guide
Bournemouth, Christchurch & Poole Tourism have a new joint A5 Group & Coach Travel Guide, available now. This guide includes an introduction to Bournemouth, Christchurch & Poole, ideas on places to visit, hidden areas to explore, itinerary ideas, a selection of group accommodation, coach parking and all the information you need to start planning your group break.
Click here to download as pdf. or email: bcptourism@bcpcouncil.gov.uk
to request a copy.
Poole has been awarded Coach Friendly Status by the Confederation of Passenger Transport UK (CPT) for its access to great facilities, information and outstanding products for coach visitors and organisers.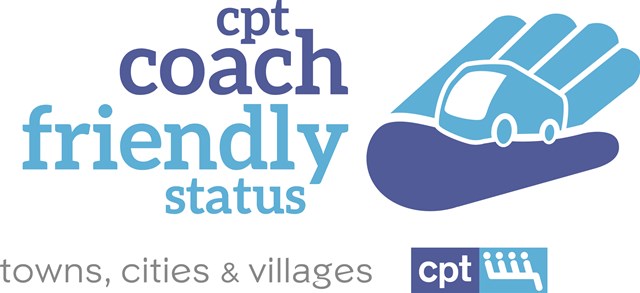 Marketing group holidays
Do you need help organising group trips to Poole? We can help you promote group
holidays..
We can email you images of Poole including the harbour, quayside, beach, gardens and town centre

We can help you with suggested itineraries – from "The Great Outdoors" to "History & heritage", the choice is endless...
We can send you the latest Poole & Bournemouth news, exclusive offers and inspiring ideas – sign up for our newsletter, simply fill in your details and select your preferences or contact us at:

Travel Trade
Bournemouth, Christchurch & Poole Tourism
Town Hall Annexe
St Stephens Road
Bournemouth
Dorset
BH2 6EA.

Email bcptourism@bcpcouncil.gov.uk or call 01202 451741