Ian McKellen on Stage: with Tolkien, Shakespeare, Others & YOU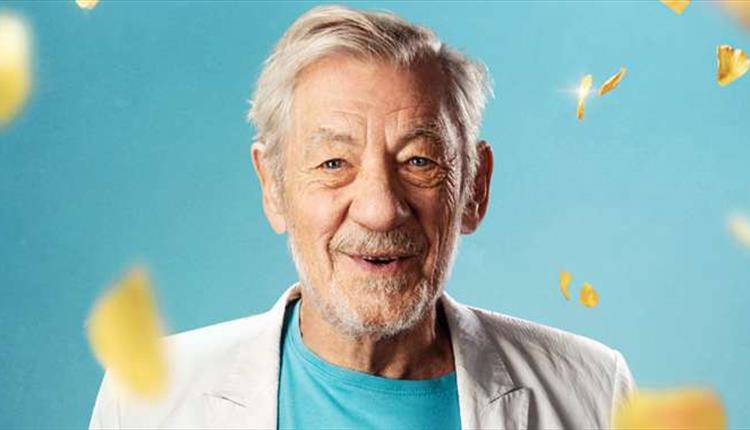 About
A message from Ian McKellen:
I'm celebrating my 80th birthday by touring a new solo show to theatres I know well and a few that I don't. The show starts with Gandalf and will probably end with an invitation to act with me on stage. In-between there will be anecdotes and acting. I open at my local arts centre in January and end up by August in Orkney.
Live theatre has always been thrilling to me, as an actor and in the audience. Growing up in Lancashire, I was grateful to those companies who toured beyond London and I've always enjoyed repaying that debt by touring up and down the country myself, with the RSC, the National Theatre, Prospect Theatre, the Actors' Company, as well as with commercial productions.
I was last onstage in Poole with the RSC's small scale tour of "Twelfth Night" and "Three Sisters" 40 years ago. I'm delighted to be back as I revisit other theatres up and down the UK. All profits will benefit The Lighthouse aptly named "Poole's Centre For The Arts". See you there, I hope!
IAN McKELLEN ON STAGE is presented by Ambassador Theatre Group
Bright Sparks – Developing the next generation of Arts Practitioners
Lighthouse is dedicated to securing the future of the arts in this region and we need your help to achieve this. Your support will enable us to go further, enabling and inspiring the talented people of this region to develop professionally in a wide range of roles across the arts sector.
Ian McKellen is taking no payment for this performance and has asked for all the income we receive to directly support our Bright Sparks Programme. You can join Ian and make a difference to someone's life.
VIP Tickets
Make a real impact join us as a VIP for the night. We have a very limited number of tickets available for guests who wish to provide an increased level of support for our Bright Sparks Programme.
You can join us for an exclusive 3-course dinner in the beautiful setting of the Lighthouse Gallery. We will provide entertainment and give you an insight into some of the work that your support will be enabling.
You will then be sat in the best seats in the house for Sir Ian's performance, and after the show you will have a rare opportunity to join us for a drinks reception on the stage.
Lighthouse
Poole's Centre For The Arts
21 Kingland Road
Poole
Dorset
BH15 1UG
Opening Times
Sorry, this event has passed
TripAdvisor