Whether you want an adrenaline fuelled ride, with the wind rushing through your hair or a tranquil paddle taking in the stunning views, Poole offers a wide range of water sports activities for enthusiasts of all levels. Here are some of the best places to get on the water.
Poole Harbour
As the largest natural harbour in Europe, Poole Harbour offers a diverse range of water sports. You can try windsurfing, kitesurfing, paddleboarding, sailing and kayaking. The calm shallow waters make it ideal for beginners and experienced enthusiasts alike. There are several schools in the area that offer lessons and equipment rentals such as EasyRiders and Poole Harbour Watersports. After an exhilarating day on the water, head to the Saltwater Sauna to ease your tired muscles.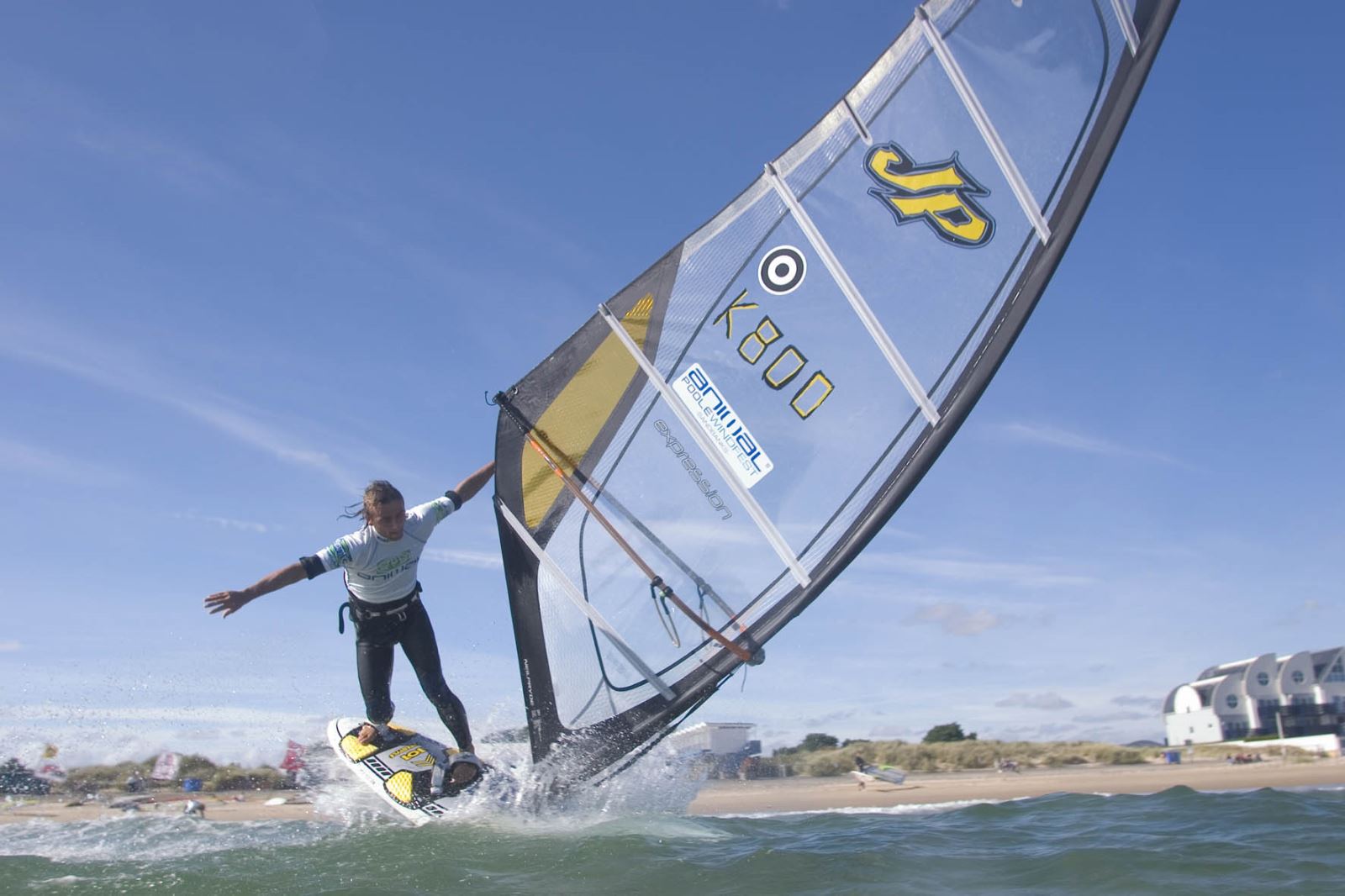 Studland Bay
Located near the entrance of Poole Harbour, Studland Bay is a picturesque area with stunning views of the Purbecks and a variety of water sports options. You can go sailing, kayaking, paddleboarding, and snorkelling. Fancy seeing Old Harry Rocks from the water, then go on a kayaking adventure around with Fore Adventure or a paddle boarding adventure with Studland Watersports.
Brownsea Island
Located within Poole Harbour, Brownsea Island offers a tranquil setting for water sports enthusiasts. You can go sea kayaking around the island, exploring its beautiful coastline and spotting wildlife. Guided tours are available to enhance your experience.

Poole Yacht Club
If sailing is your passion, the Poole Yacht Club is a great place to join. They organise races, regattas, and social events for sailors of all ages and skill levels. It's a fantastic opportunity to connect with the sailing community and enjoy the waters of Poole.
Remember to check the local weather conditions, tides, and any safety guidelines or restrictions before engaging in water sports. It's also advisable to contact specific providers or clubs mentioned above for the most up-to-date information on lessons, equipment rentals, and activities.
Related
0 Comments