Love is in the air along the South Coast, and where better to spend quality time with your loved one than in Bournemouth, Christchurch or Poole.
If you are looking to spend a day full of love and romance, then look no further. We offer romantics all kinds of experiences – those who want relaxation, those who crave great food, those who need adventure, but most importantly, those who want memorable experiences!
So, if you need some inspiration on how to spoil your loved one over the valentine's period or just simply want to see what we have to offer, then you have come to the best place!
Romantic Stays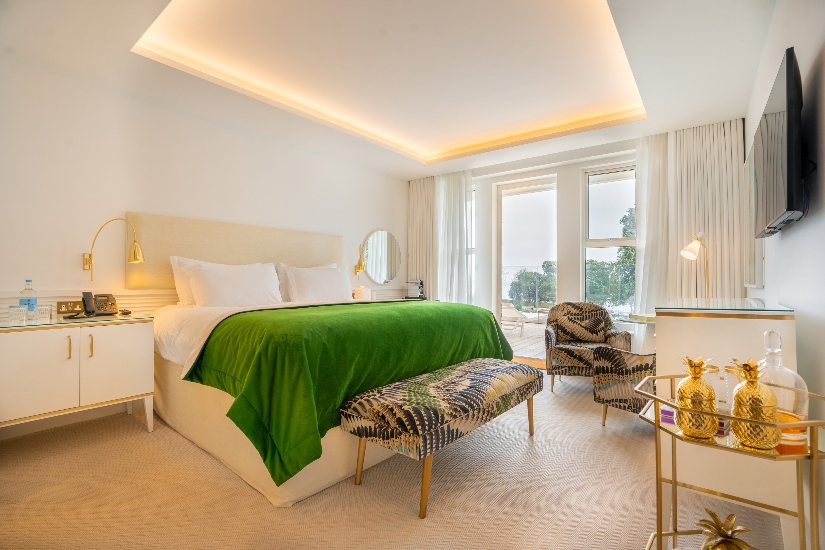 Do you want to blow your loved one away with a stylish, comfortable place to stay? Then take a look at these four options that we have picked out especially for you.
The Hermitage Hotel offers 4-star accommodation, just minutes away from Bournemouth's sandy beaches. Why not check into a room with a beautiful sea view to really impress your partner.
If you are wanting to stay in a chic, trendy hotel, then The Savoy Hotel is the place to stay! The newly renovated Hotel offers a fresh, contemporary design, which runs throughout the entire building; the rooms, restaurant, bar and terrace.
Situated less than a mile away from the Blue Flag Awarded Beach, Sandbanks, Harbour Heights Hotel boasts the idyllic location to whisk your loved one away for a romantic break. The excellent location means that you are only a short drive away from Poole town centre as well as Bournemouth.
Overlooking the River Stour, Captain's Club Hotel & Spa allows you to absorb Christchurch's beauty whilst staying in one of Christchurch's most luxurious hotels.
Food Glorious Food
Apparently, the best way to your lover's heart is through their stomach, so here are four outstanding restaurants that offer delicious food, to make your loved one full of tasty goodness.
Oriel Sandbanks- If you are wanting a home from home experience with a family-run restaurant, then give Oriel Sandbanks ago. With the menu being inspired by a Mediterranean perspective, it will give you the chance to taste Mediterranean cuisine made from the freshest ingredients.
Branksome Beach – The perfect restaurant to stop off at after a stroll along the beach. With locally sourced ingredients and freshly made dishes,
Urban Garden- They promote that their passionate chefs take inspiration from the changing seasons, so take advantage of their changing menu, and try out a delectable meal over the valentine period.
Key West- Have a wander on Bournemouth Pier, take in the breath-taking views and have a bite to eat in Key West, as they offer a delicious breakfast. Looking for something more romantic? Why not check out their special Valentine 3-course meal with music from Michael Bublé, to get you in the lovey-dovey mood.
Room for dessert? Why not try out the tasty treats that The Ducking Stool or Giggi Gelateria have to offer.
A Spot of Tea?

Afternoon tea has become a popular way of relaxing and indulging yourself or a loved one, and it's no surprise that we brits consume over 100 million cups of tea a day!. Here, in Bournemouth, Poole, and Christchurch, we offer the beloved tradition in many quaint places around town.
Hidden in the old town streets of Poole, The Courtyard Tearoom displays great character from the cobbled pavement. Tuck into a 'scone of the month' or choose to have a full afternoon tea, whatever you decide we are sure you will love the flavours that they offer.
Fun Date Ideas
Whether you are going on a first date, and need to break the ice, or just fancy sprucing up your dates, we have you covered for fun date ideas.
Mr Mulligans Adventure Golf is perfect as a first date, as the interactive miniature golf will have you both up and taking part. With three different courses to choose from, the fun is unlimited! If golfing is not your thing, then try out ping-pong, laser shot or electro darts.
Tower Park Leisure Complex is great if you are unsure exactly what you want to do. As it is a leisure complex, they have everything you can need to have a successful date night. Fun activities, food and drink are all available at Tower Park, click on the link to see what they have to offer.
Have you got a need for speed? South Coast Karting will get you and your loved one's engine going, with this fast-paced, exciting activity.
Relax, Take it Easy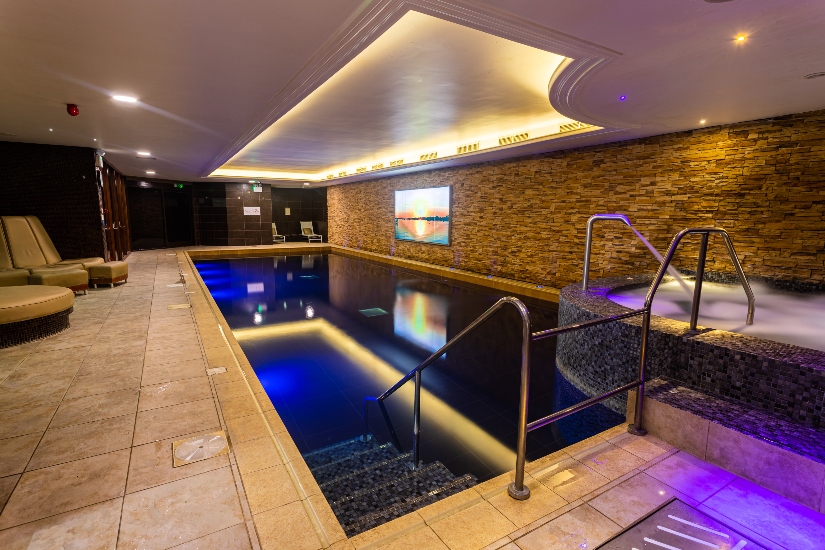 If the thought of adventurous activities makes you feel a little out of place, perhaps you will find yourself more comfortable relaxing at a spa, where you can let all of your worries drift away…
Christchurch Harbour Hotel & Spa- Situated in Christchurch, this hotel and spa offers only the most luxurious spa features. Such as a heated swimming pool, a hydrotherapy pool, sauna, steam room, salt room and well-equipped gym. They also offer treatments by premier spa brand ESPA, employing only natural and holistic remedies.
Haven Hotel and Spa- Located in Poole, specifically overlooking our award-winning Sandbanks, Haven Hotel and Spa not only offers the usual spa facilities but also direct access to 3 sandy coves.
If you want to check out any other Spa's only the local area, then click here.
Going to pop the question…?
If popping the question is on the horizon, then why not pick one of our beautiful hotspots to make the event memorable.
Coy Pond- Pretty ponds in an urban setting with exotic trees and gentle walks along the river
Sandbanks at sunset- Miles of fine golden sand and sparkling clean waters
Bournemouth Pier- Bournemouth Pier is a traditional pier with beautiful views over the bay with the Isle of Wight on one side and the Purbeck Hills on the other.
Hengistbury Head- It is an outstanding site for wildlife and archaeology and offers beautiful beaches and views across the New Forest, Isle of Wight and Purbecks
Whoever you spend Valentines with this year, we hope that Bournemouth, Christchurch and Poole will be able to make it a special one!
Related
0 Comments