5 best places to go and see a sunset in Bournemouth, Christchurch, and Poole
The BCP area is one of the most beautiful areas on the south coast. Our visitors love the romantic sunsets that you can view at any of these locations. So, bring your partner, get the picnic blanket, and head out to one of our sunset beauty spots. Below we have listed 5 of the best places you can go around Bournemouth, Christchurch, and Poole to see a sunset.
Evening hill – Sandbanks.

Evening hill is a fantastic place to see a gorgeous sunset. With unparalleled views across Poole harbour to Brownsea Island. In the summer the sun sets to the right of Brownsea island and if you are lucky there will be some nice clouds in the sky for the sun to bounce off to give an orange and purple light show.

Hengistbury Head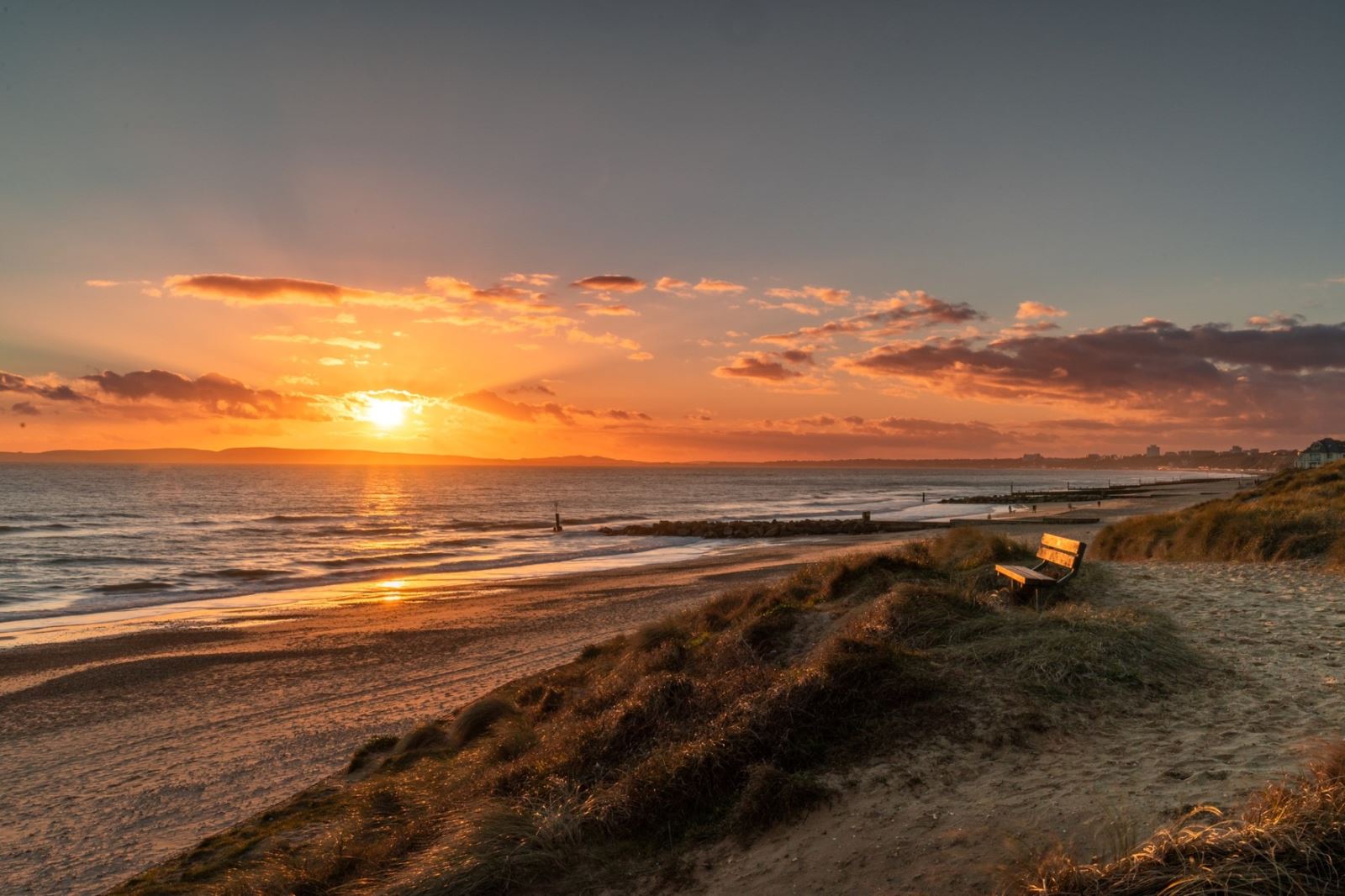 The walk up to the top of Hengistbury head gives you a fantastic view of all of Poole Bay towards Bournemouth and Sandbanks. From the elevated height, you can also see more of the sun before it dips below the horizon. If you look over towards the Isle of wight and i bring a pair of binoculars, you can see the needles. In Spring, there are some lovely flowers growing on the head which add some colour to your sunset photos.
Mudeford Spit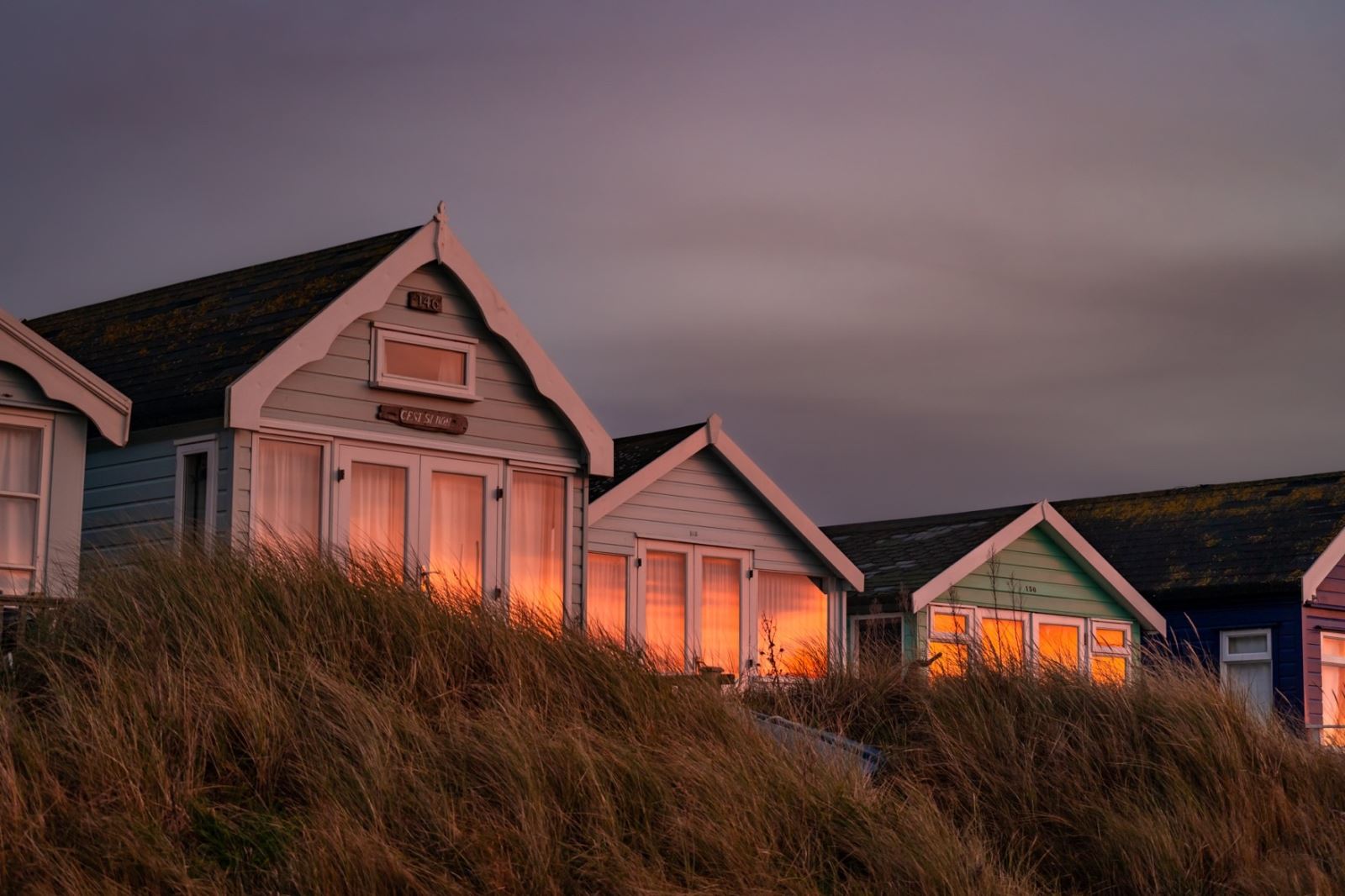 Mudeford spit is a great place to see a sunset over Christchurch Harbour. We recommend taking a picture of the iconic beach huts with the reflection on the windows. Why not get a cocktail at the Beach House café which has a lovely atmosphere for a chilled sunset with your friends? Take the land train or Beryl bike back along the track past Hengistbury head to the car park.
Sandbanks

Sandbanks is a unique place to see a sunset. After enjoying your day at the beach on the south side of banks road you can cross over to look over Poole harbour where the sun sets over towards Poole quay. For a different point of view, you can also get out onto the water with a paddleboard to view the sunset from there.

St Catherine's Hill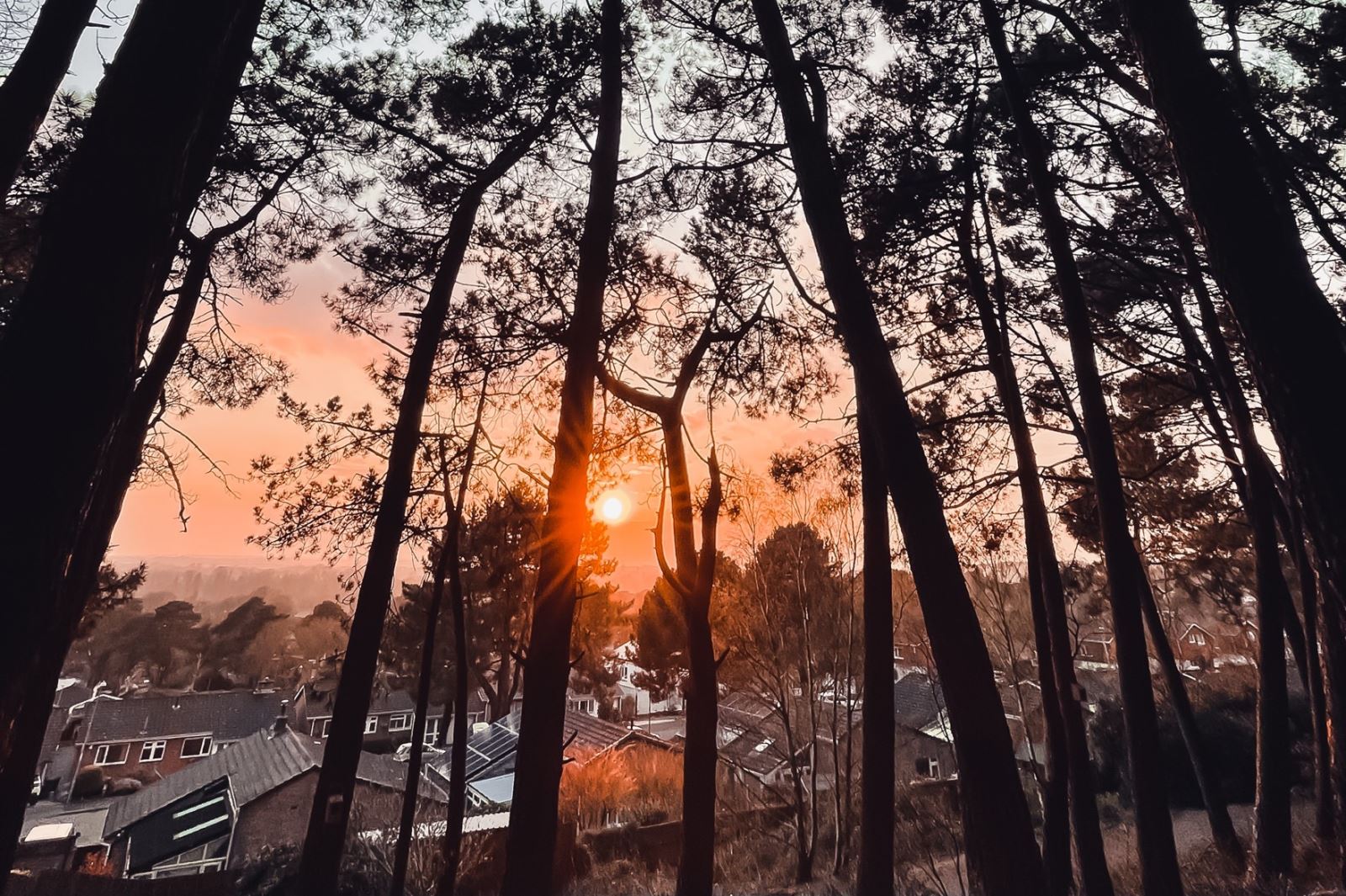 St Catherine's Hill in Christchurch is a dog friendly place which allows you to look over Christchurch towards the Isle of Wight and towards Bournemouth. View the sunset through the trees and soak up the dreamy atmosphere. The walk around the hill takes approximately 30 mins, allowing you the opportunity to surround yourself with the beautiful nature St Catherine's Hill offers.
Photos credit: @scot.in.the.south
Related
0 Comments