Making plans to visit Poole? Find some inspiration within this blog on what the top 10 things to do are, according to TripAdvisor, Visit Dorset, and opinions from the locals. Poole is a scenic tourist resort in the east of Dorset, with superb golden sands, beautiful gardens and, it's enriched with maritime history, with pirates such as Harry Paye putting Poole on the map. Whether you are here just for the day, a weekend, or longer, there is something for everybody!
1. Shop 'til You Drop at The Dolphin Shopping Centre
Come rain or come shine Dolphin Shopping Centre will have you covered, literally! Shoppers have access to over 80 stores, including some of our best loved high-street brands. So, whether you stay within the centre, or venture out into the bustling high-street, we promise that you will be able to shop until your heart is content.
2. Find Tranquillity at Compton Acres
Why not visit one of the finest privately owned gardens in England, which boasts lovely tea rooms, Café's, a plant centre, and a gift shop. With 5 themed gardens to explore, such as the Japanese Garden, which is regarded as ' the finest one of its kind in the country ', the beauty of Compton Acres would entice anyone to become a little more green-fingered.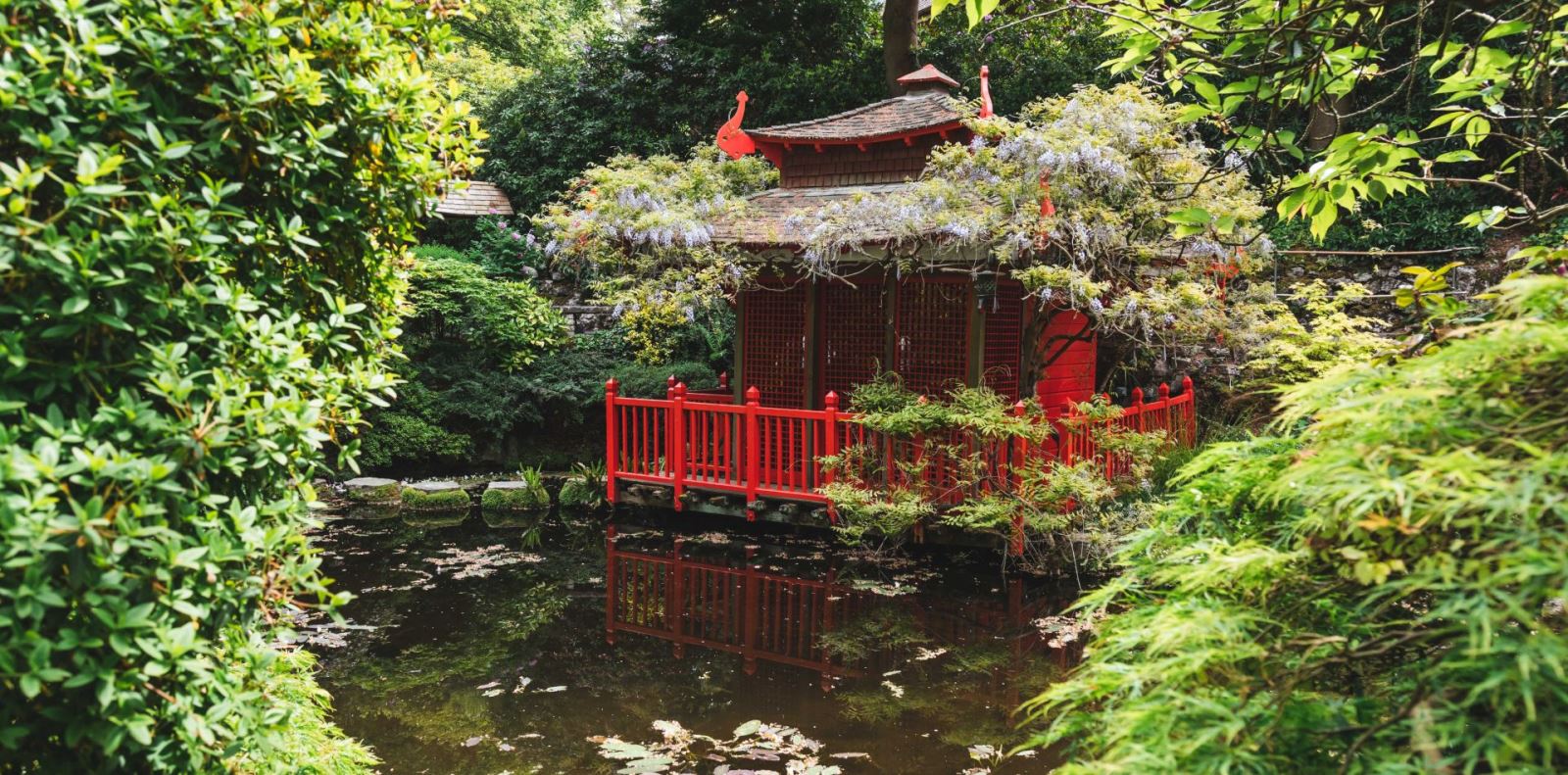 3. Explore Upton Country Park
Upton Country Park is home to Upton House and 160 acres of parkland, shoreland and formal estate gardens. Explore alone, or with family and friends - even four-legged ones are welcome, in certain areas that is. Keep an eye out on their calendar, as it is filled with various activities and events throughout the year from their popular music and food festivals, down to drop-in craft sessions and group yoga.
4. Something for Everyone at Tower Park
Tower Park is the best leisure facility in Poole, with something for all ages. Thrill-seekers can enjoy a day at Splashdown waterpark, with 13 slides to check out, all of which are different difficulties to include everyone's ability, so we are sure that you will have flumin' fun!If making a splash isn't your thing, Hollywood Bowl could perhaps be more up your alley. Play on one of their 24 lanes, whilst enjoying VIP access, eat something delicious from their in-house diner, or find your inner gamer, and take a look around the amazing arcade they have.With plenty more happening at Tower Park, we are sure that it will fill your entertainment and culinary needs.
5. Catch a Show at the Lighthouse
In the heart of Poole town centre, lies The Lighthouse Poole, a unique multi-space venue, offering audiences an 'extortionary mix of art forms, all under one roof'. Take your pick from popular musicians and comedians to intimate performances and cinema showings.
6. Discover Sandbanks
Our award-winning Blue Flag Beach Sandbanks is recognised as one of the United Kingdoms best! As it offers miles of golden sands and breath-taking views of Studland and Old Harrys Rocks it is perfect for a visit all year round, all we ask is that you remember to #leaveonlyfootprints.Sandbanks is also very popular when it comes to water sports, whether that be paddleboarding, windsurfing or kitesurfing, there is no better place to build your skills and appreciate the salty sea air.

7. Go Back in Time with Scaplen's Court
Scaplen's Court is a Grade I listed medieval building dating back to the 1300s, so is perfect for fellow historians to travel back in time. The building is adjacent to Poole Museum, so can be easily found, and if you have room for more knowledge, then it is recommended to take a look.
8. Stroll Along Poole Quay
Whilst in Poole, you must visit Europe's natural largest harbour, located at Poole Quay. It is a popular tourist hotspot as it offers many historic buildings, local pubs and bars, and fantastic eateries. As well as offering seasonal events, such as summertime fireworks every week, Folk on the Quay and Dream Machines.
9. Spot The Squirrel on Brownsea Island
When visiting Brownsea Island, red squirrel spotting is a must, as they are a rare species throughout the United Kingdom. Take a guided walk, follow the free trails or bird watch, and with over 20,000 birds visiting Poole Harbour each year, it is a birdwatching paradise.

10. Admire The Pristine Poole Park
The beauty of Poole Park will surely blow you away, the pristine gardens are well maintained throughout the year, there is a newly refurbished play park for children, and 3 dining options to choose from: The Ark, Scoops and The Kitchen. This urban parkland is a great opportunity to get outdoors and make use of the sporting facilities and have a day of family fun.
Related
0 Comments