With almost indecent haste, autumn is already upon us in this turbulent, extraordinary year of 2020.
I travelled down to the south coast , with my small bubble of independent travel enthusiast friends, on a mission to explore the beautiful and varied east Dorset coast and its three principal towns - Bournemouth, Christchurch and Poole, finding out why they are well worth a visit in September , October and beyond into the winter months. We were of course also looking to briefly escape the lockdown life we've all been experiencing over the last six months.
The travel and tourism industries have taken a battering during the Covid 19 crisis but here I hope to suggest ways everyone can help a little by shining a light on the towns' best accommodation, cafes and restaurants, the most exciting attractions and activities, the most scenic walks , stunning scenery, fascinating but little - known museums and galleries and of course the amazing fifteen miles of sandy beaches and rugged coastline.
All the following outings and journeys were conducted safely and at a social distance, with the genuine intention of supporting local businesses while seeking out the best value -for- money experiences or indeed highlighting the many ways visitors can enjoy themselves for free.
The historic and maritime town of Poole, with its pristine award - winning golden sands, Europe's biggest natural harbour and stunning views of the nearby Jurassic Coast was the last stop on our Dorset coast adventure after most enjoyable sojourns in neighbouring Bournemouth and Christchurch. We stayed in The Houseboat - a luxurious, split level, glass-fronted RIBA property, situated at the western end of Poole Harbour in a secluded part of Hamworthy. This breath-taking position enabled us to easily enjoy and discover stunning scenery and wildlife which none of us had expected! Ham Common is both a Site of Special Scientific interest and An Area of Outstanding Beauty.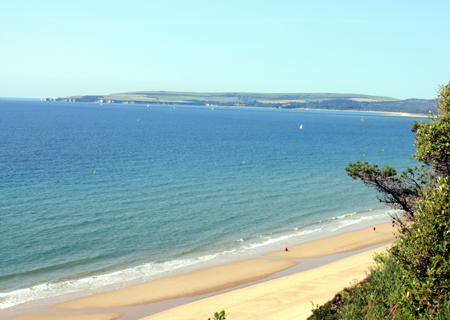 Watersports and marine activities of all types are a major feature of life around the expansive Poole Harbour whatever your level of expertise and at any time of year - from windsurfing to sailing, canoeing to stand up paddle boarding, swimming to fishing.
We continued our exploration of Poole on the wonderfully convenient and plentiful Beryl Bikes and made our way to Poole Quay which exudes both history and ultra-modernity. We were delighted to learn that many of the area's beauty spots, attractions, shops and bars were open post lockdown and eagerly jumped aboard a zingy yellow ferry to visit the extraordinary Brownsea Island, a veritable National Trust treasure. We were amazed and entranced by the breadth of Brownsea's biodiversity - not only the uber rare red squirrels and strutting peacocks but a huge variety of migrating birds, spiders and tree species in a plethora of diverse habitats. Being September, we had the extra treat of enjoying the landscape in all its joyous autumn glory – a swathe of red, russet, orange and yellow was a veritable feast for our tired but happy eyes!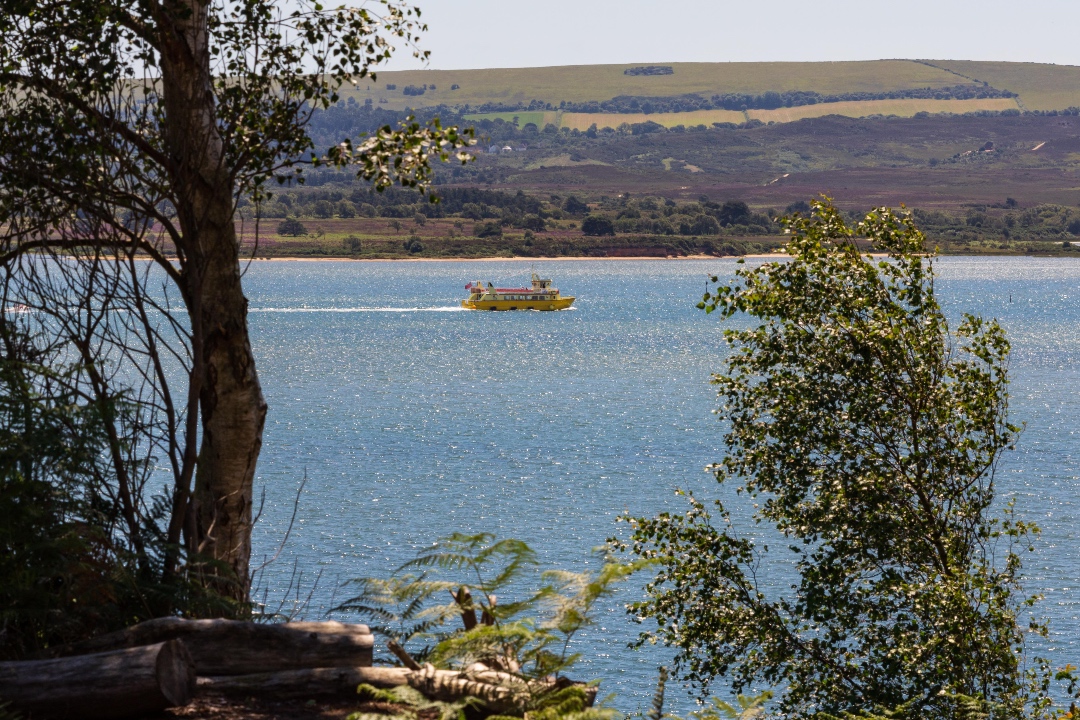 Back in The Old Town we soaked up some more intriguing social history at Poole Museum before heading to Sandbanks, with its eye wateringly expensive real estate and less talked about but nevertheless amazing seafront. Like the entire coastline we had explored across Christchurch and Bournemouth, Poole's beaches were sandy, clean and much populated by runners, cyclists, windsurfers and dog walkers!
Our farewell dinner to East Dorset was at the exceptional Rick Stein with yet more panoramic views of Poole Harbour and stunning fish and seafood to sample, all enjoyed in a convivial, buzzy atmosphere with first class, unobtrusive service. Other great places to eat included Rockfish Poole, Oriel Café, The Guildhall Tavern and The Custom House Café all on The Quay.
We sadly ran out of time and had to eventually climb on the train back to London , but we had the best British escape from the everyday adventure you can possibly imagine – delicious food and drink, stunning nature , dreamy walks , sandy beaches, luxurious accommodation , lots of laughs and the warmest of welcomes from the good people of Bournemouth, Christchurch and Poole.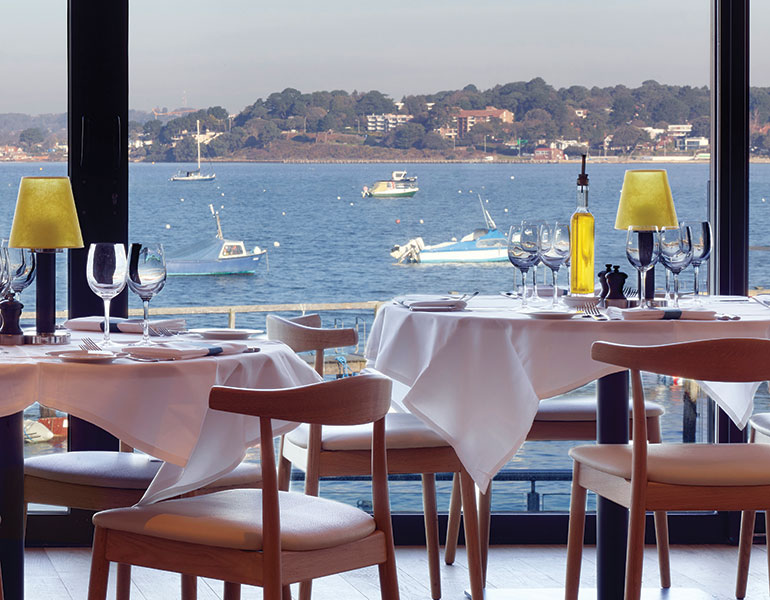 Related
0 Comments