Mocktails to me have always seemed a little bit pointless.
Pricier than a traditional soft drink but lacking the punch-drunk kiss of a sweet spirit that makes their alcoholic brethren so much fun on a Saturday night (albeit so much less fun on a Sunday morning).
However, as I advance into my twenties with a full time job and ambitions of having more money, a traditional weekend of shame and regret and an empty wallet just doesn't have the same appeal.
Nobody really wants to be out out on a Saturday night sipping lemonade either, do we? I would far rather be on the sofa with a cuppa watching Casualty (yes the midlife crisis has come early). However, at the dawn of a new year it is customary to try and change old habits and build ourselves into 'better', 'less hungover' human beings.
With this in mind, I was motivated by the persistent reminders of my family that the more money I waste on pointless things like Tequila (their words not mine), the less money I have for important things like savings and… food. Therefore, I decided to try sobriety. But how to keep life interesting without the sweet sweet taste of Smirnoff?
My saviour would turn out to be right in front of my parched lips. Across Bournemouth a wide selection of bars have launched revitalised mocktail menus for those who believe spending the best part of your Sunday in bed (or as I have often called it: the bathroom floor) is a waste… I reluctantly decided to explore these options across two weekends and was not only pleasantly surprised, I was blown away by the tasty, non-alcoholic, bank-account saving options on offer.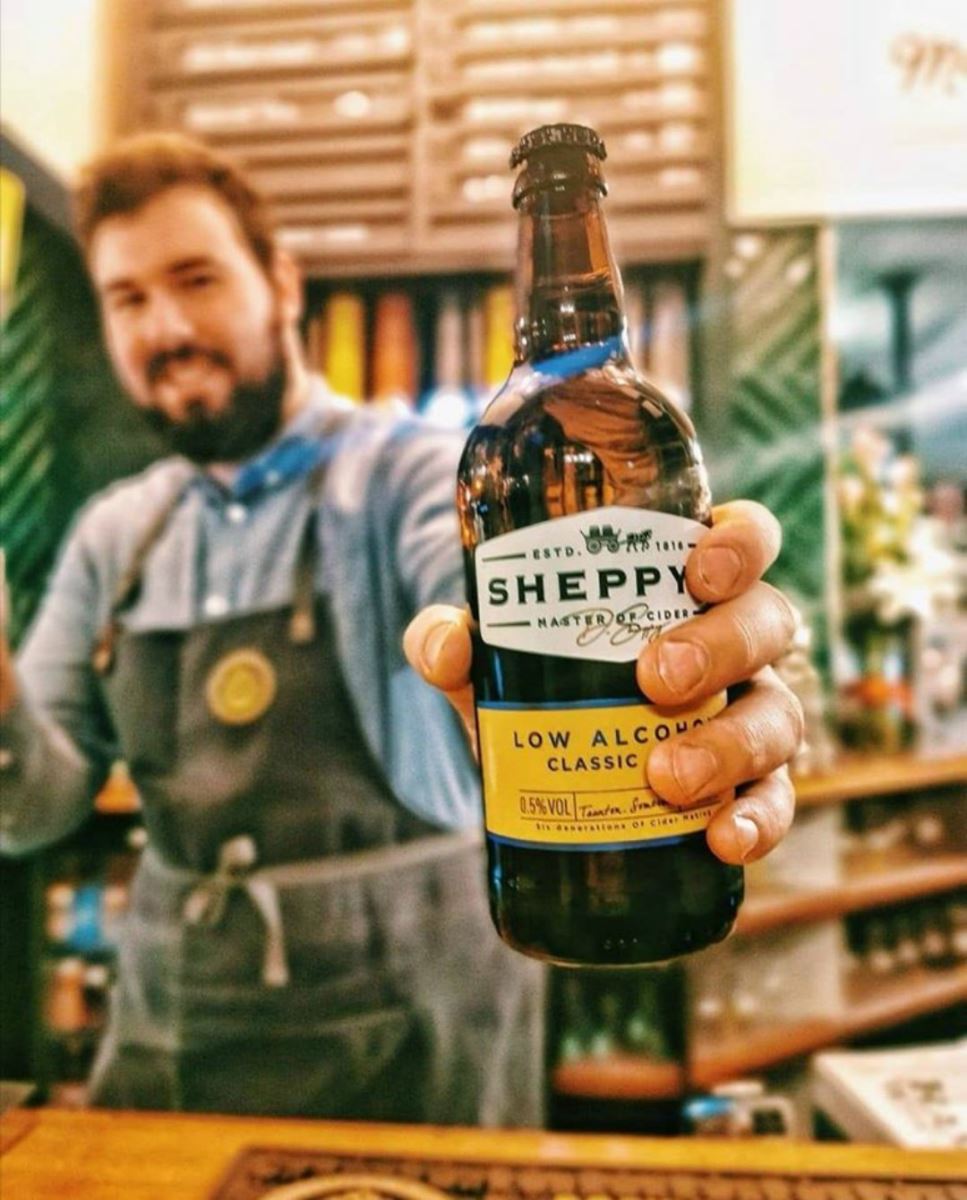 My first experiment took place at The Dancing Moose on a Thursday night in Poole after a long day at work. Typically this would be an evening I would either have avoided (okay maybe once) or where I would have tried to negotiate the bus route home at 10pm, with the same route in reverse at 8am the next day regretting the fact that I don't own shares in Nurofen.
However, on this occasion I was able to drive home and drive back to work the next day. My alarm at 6:15am didn't make me desperately wish I hadn't shared the last pint with my boss, who would be very suspicious if I wasn't at my desk fresh as a daisy by 9am. Beyond the benefits of my employment, I also found myself enjoying a variety of fruity and fun flavours.
I started off with Freaky - the non-alcoholic Pornstar Martini. The menu declares that 'you wouldn't know the difference', and aside from the fact that my legs still functioned correctly after I had gulped down quite a few, indeed I was unable to discern a difference between the traditional beverage and the mocktail variety. Despite its name, Hazy made my tongue tingle but maintained my clear vision, meaning the walk back to my chosen mode of transport didn't involve a multitude of detours through the shrubbery of Poole park.
My favourite was undoubtedly the Kiss, a pure taste of Poole summer bliss that didn't leave me wishing for anything other than a little more sunshine on these cold winter days.
Soon enough it was the weekend, and my friends duly pointed out I didn't have the excuse of work the next day to prevent me from necking my bodyweight in Jager and waking up to "enjoy" half a kebab on their sofa the next day.
However, once I had pointed out that sober Lee could drive, whereas drunk Lee can rarely even make it into a taxi, they were somewhat less critical. Motivated by the prospect of a free lift home, their reservations soon slipped away, and I slipped into The Coconut Tree for a little more non-alcoholic fun.
Personally, I am a huge fan of fruity flavours and the Innocent Sour was simply one of the most refreshing yet tangy drinks I have ever enjoyed. The kick of the lemon kept me feeling fresh as opposed to fragile. The Fallen Pornstar was similarly delightful for those who love their non-alcoholic beverages with a familiar twist and, priced at £6, I had barely broken into a £20 note when my friends were wondering which of their credit cards would have any balance available. Or if asking Mum and Dad for £20 for rent would seem suspicious. At 11:30pm. On payday.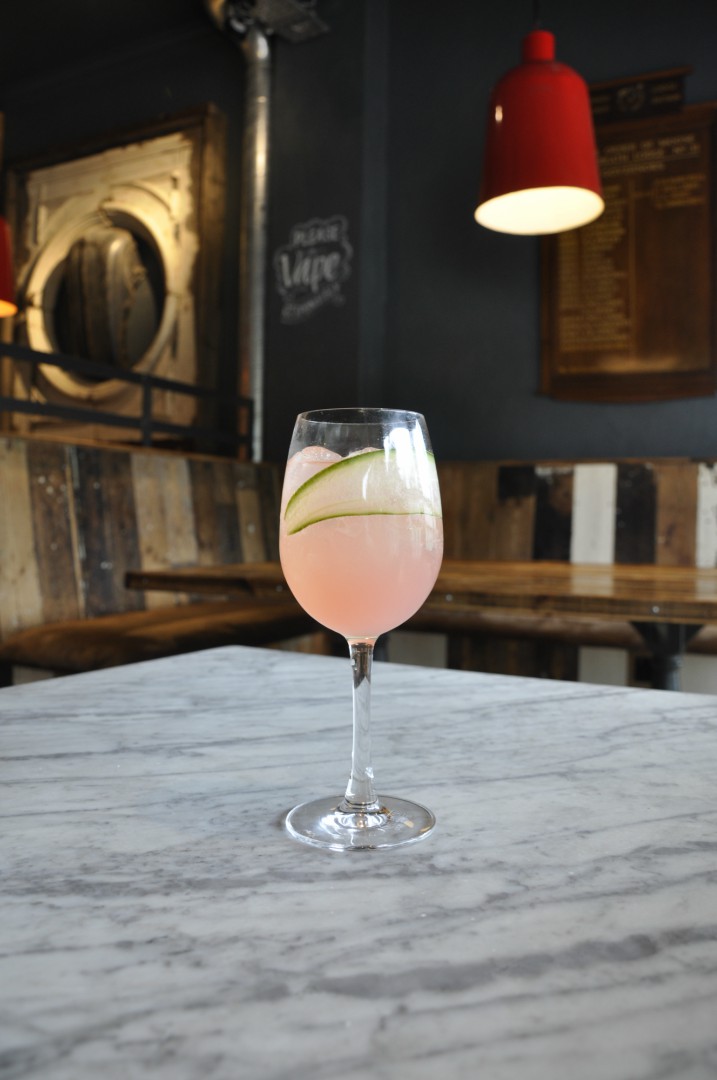 If, however, cocktails aren't your poison of choice on a typical evening (despite their refreshing, fruity, flavours) mocktails might not be the ideal tipple. Thankfully facilities such as the Brewhouse & Kitchen, to be found in locations across the conurbation, provide low and non-alcoholic beers, wines and spirits some of which have been introduced especially for Dry January.
The Brooklyn Special Effects lager is perfect if you want your alternatives to have a bitter finish, with an aroma reminiscent of pine forests. Perhaps you enjoy your sparkling wines and struggle to replace this bubbly delight? Brewhouse offers Scavi and Ray alcohol-free sparkling wine which has a fruity taste. Personally, I miss spirits the most, but I was pleasantly surprised by the Seedlip Garden 108 spirit.
I was advised by the friendly and welcoming bar staff that this was best mixed with one of the fantastic tonics. Pea, thyme and rosemary may not sound like the ideal combination for a spirit drink, but the flavours gave this a unique taste that encouraged me to return to the bar repeatedly throughout the evening, and at no point did my friends have to advise me that another double would result in me waking up with a sore head with an empty wallet!
This is only an overview of the fantastic alternatives that are on offer across the area. There are some truly delightful alcohol-free options whether you are trying to abstain for a brief period after the heady mix of Christmas parties or making a more permanent change. Sober and sensible has never been quite so tantalisingly refreshing and tasty.
Related
0 Comments