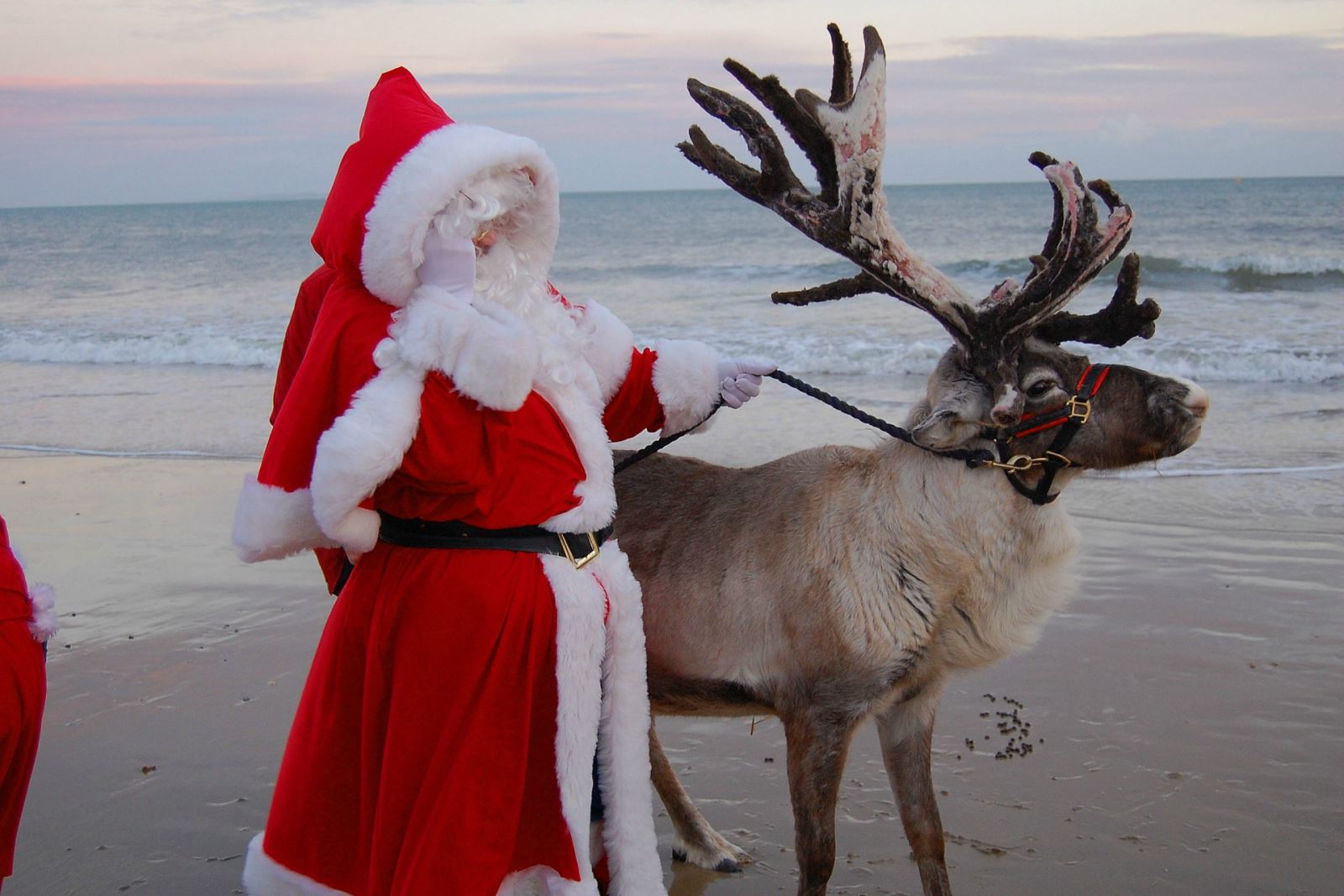 Christmas seems to fly around each year and keeping activities fresh and interesting to ensure the little ones don't become bored is one of the biggest challenges of being a parent. My little nippers love spending time on Poole Quay during the Summer, and the sea-front is probably my favourite place to let a late Spring afternoon or Summer day drift on by.
However, there is still plenty do in the area when the nights close in and the weather becomes ever less welcoming. There is always one thing that can encourage Andy, five, and Annie, seven, to put on their scarf and gloves and bound their merry way out in December, and that is the unmissable chance to see Santa Claus.
This was therefore how it came to be that I sacked-off Strictly and ventured off to Poole on Saturday night to attend the light switch-on. We arrived in Falkland Square in the middle of the afternoon, by which point the festive frolicking was in full swing. Annie loved having her face painted in the style of Rudolph, and Andy was besotted by the snow machine that turned the square into a scene from everybody's favourite Christmas movie.
The weather was not the kindest but with so many family friendly activities we barely noticed the conditions that wouldn't have been out of place outside of Santa's Grotto at the North Pole. As the light began to fade, the streets were artificially illuminated with the Christmas displays sparkling in the night-time gloom.
Christmas had come to Poole. Santa himself however, was yet to arrive. Andy and Annie were desperate to meet the hero of the Christmas season, but thankfully Poole once again provided the perfect solution. Despite being exhausted from all the fun they had indulged in a day previously; my kids were ready and raring to go on Sunday morning as we made our way back towards Poole Quay.
It was here that Mr Claus himself arrived at 9am sharp, and my own bleary eyed little elves were brimming with festive cheer to see the real Santa. They were somewhat envious of the local infant school children who were fortunate enough to take a trip around the bay, however they had more than enough opportunity to get closer to Father Christmas.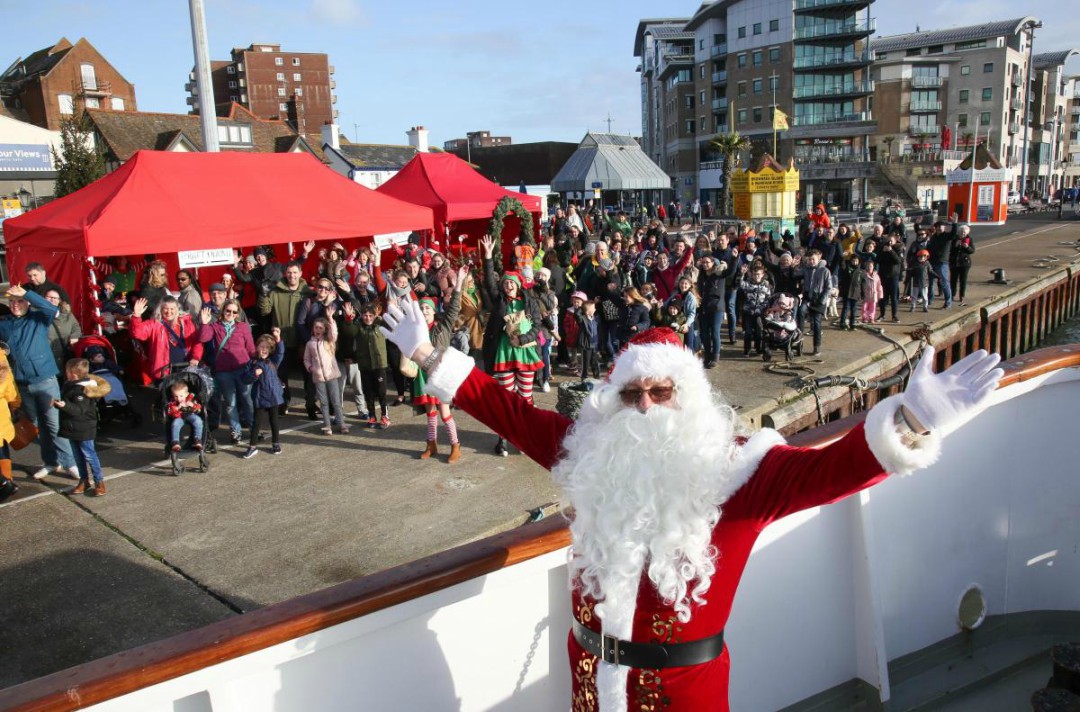 When Santa's boat had finished its meandering journey, so he began to move through the town to Old Orchard and Falkland Square. The marching band from the Meridian Drum Corps that led this procession provided the perfect sonic back-drop to the event, and the music was quite literally rousingly heart-warming.
As Santa and his Sleigh moved into the Square, we were ready to spend an afternoon indulging in the food stalls that had caught our attention and making the most of the low Winter sun that started to burn through the cloud cover. Once again by the end of the day my little ones were more than content with their days work, and quite happily fell to sleep ahead of another busy day at school where they couldn't wait to tell their friends about the fantastic weekend they had enjoyed.
As for me I couldn't wait to put my feet up, crack open a bottle of Conker gin and doze off, satisfied with a fantastic fun weekend for my kids and me. However, the fun hasn't stopped, and we will certainly be finding ourselves in Poole a lot more frequently over the coming weeks in the run up to Christmas Day.
One thing that we certainly won't miss is this year's Poole panto, the Lighthouse theatre hosting Jack and the Beanstalk from Thursday 12 December to Sunday 5 January and this is sure to be a fun-packed family show that will be virtually unmissable.
Broadstone host their own Christmas parade on the 7th of December with market stalls and festive fun to be had in the town. Meanwhile just a day later, Poole Hospital charity host their annual Elf Dash where children and adults can dress up and raise money for the hospital charity. For more information and to book your entry please visit this site.
Christmas on the Coast with the Most is only just getting started, and where else can you have this much fun for so little expense? Come enjoy a festive party in Poole this December!!!
Related
0 Comments