Explore Spring's Hidden Gems in Poole
There's something magical about these early days of spring. The first hints of warmth in the sun and longer lighter evenings show that the change of season is well underway. Seeing the cheerful daffodils starting to bloom, the first buds of blossom on the trees and nature 'waking up' means we can at last start to discard those heavy winter coats and warm jumpers in exchange for welcome lighter clothes, and really begin to appreciate this beautiful area of the country, enjoing all that Poole has to offer!
Here are a few ideas to get out and about, exploring some 'hidden gems' in and around Poole this spring.
The elusive Red Squirrel is right on the doorstep!
Did you know that one of the UK's rarest creatures, the red squirrel, lives on Brownsea Island in Poole Harbour? See if you can spot one by taking the ferry from Poole Quay for the short ride across the scenic harbour to land at Brownsea Island. This island is a nature's paradise and feels like a million miles away from the bustle of the Quay. It is home to wildlife, stunning woodland walks, amazing views and a great spot for a picnic. Take a hamper, camera and head off to explore!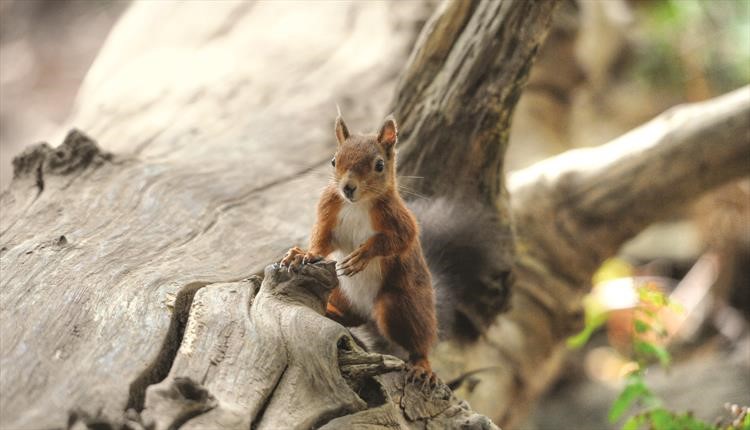 The elusive red squirrel – will you spot him?
April showers? Never mind, explore indoors instead
Unfortunately sunny days aren't guaranteed in the spring, but never fear, there are wet weather options in Poole too. Another of Poole's 'hidden gems' is its museum, a treasure trove of the area's fascinating history. Offering insights into how local people lived through its many exhibits from different eras, children and adults alike will enjoy wandering around the four floors of galleries exploring the intriguing past of this maritime town. What's more it's free to go in, always a bonus!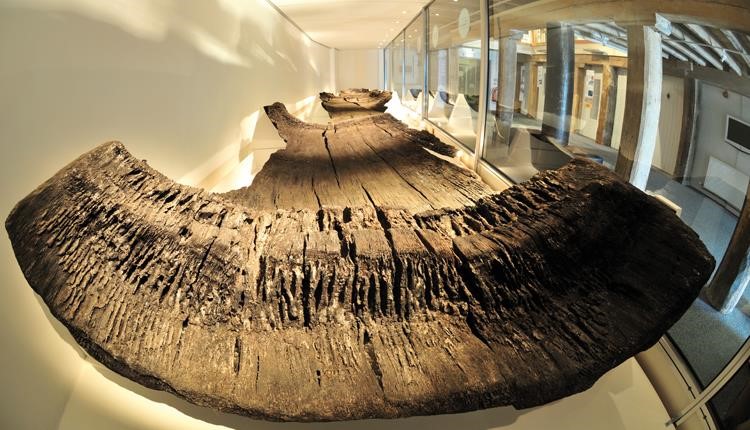 One of Poole Museum's fascinating galleries
Compton Acres – beautiful ornamental gardens everyone will enjoy
Think of Poole and you think of the Quay and beaches, however it' s also the location of one of the finest privately owned gardens in the south, Compton Acres, and it's just a couple of miles outside the town centre. Stunning at any time of year, all ages will love exploring the differently themed areas, whether Japanese, Italian or the water garden. Having recently visited with a teenage daughter who was less than enthused about the idea, I can vouch for her surprise and delight once there; she loved it! Meander around at your own pace, take the hidden paths, enjoy the harbour views and maybe lunch in one of the cafes on site. There's also a well-stocked shop and nursery to take away a souvenir too.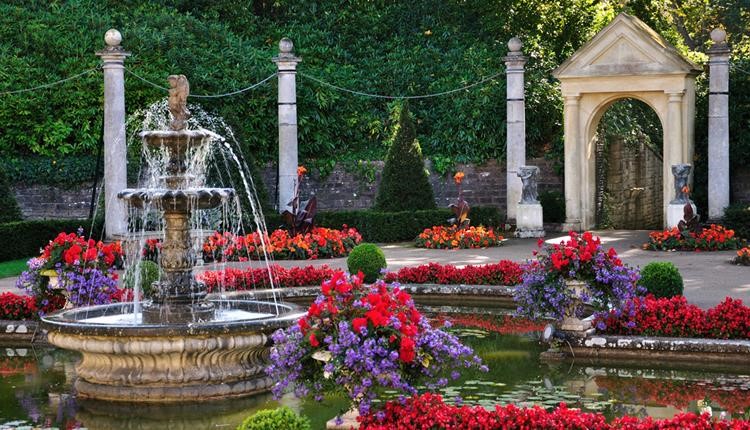 Stunning ornamental gardens at Compton Acres
See behind the scenes at a lifesaving college
Did you know that Poole is home to the UK's lifesaving charity, the Royal National Lifeboat Institution (RNLI)? Its headquarters is based on Poole Quay, and includes the RNLI's Training College where lifeboat crews undertake their essential training. Visitors can stay at the College, eat in the spacious restaurant, and enjoy views across the bay. You can also book a 'behind the scenes' discovery tour to see the world class training facilities, including the impressive Sea Survival centre, which hosts the wave tank and lifeboat simulator. Enjoy a fascinating insight into this much-loved charity's work that promises to be a real eye-opener.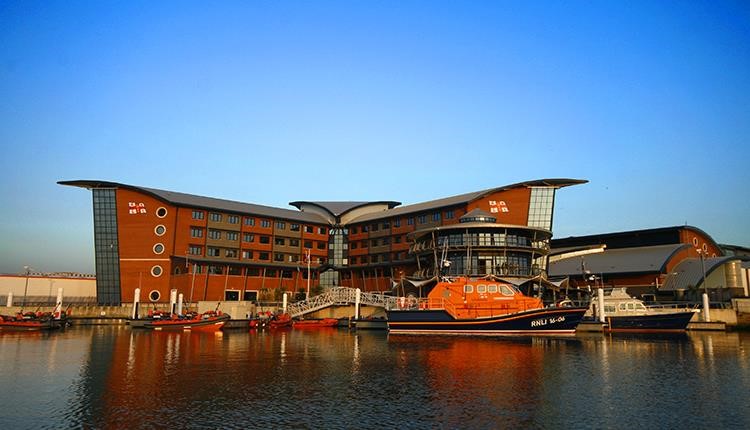 The RNLI's Training College
A different night out – go to the dogs!
Poole offers a few more surprises for nights out, as well as the usual pubs, restaurants and cinemas. Ever thought of going to the stadium for a greyhound racing night? It really is exciting, and all ages will enjoy it. Poole Stadium offers a restaurant serving a table d'hote menu plus licensed bars and snack bar facilities, so you can enjoy a tasty meal as part of the evening, whilst soaking up the atmosphere and watching the greyhounds. If you're feeling lucky you can place a bet on your favourite dog to win and cheer him on. It's a fun night out for a group of family and friends, so get a gang together to go along.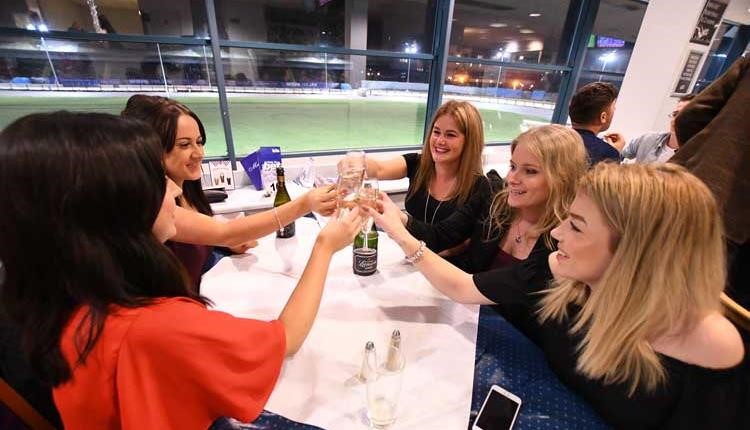 A fun night out at Poole Stadium – hope you pick the winner
So go and discover your own hidden Poole, there's so much to explore and do this spring!
Related
0 Comments