Whether you're in the first flush of romance, or happily established in a relationship, there's one day of the year that you can celebrate your love – Valentine's Day on 14th February.
The day gets its name from a famous saint, but there are several stories of who he was. The popular belief about St Valentine is that he was a priest from Rome in the third century AD. Emperor Claudius II had banned marriage because he thought married men were bad soldiers. Valentine felt this was unfair, so he broke the rules and arranged marriages in secret. When Claudius found out, Valentine was thrown in jail and sentenced to death. There, he fell in love with the jailer's daughter and when he was taken to be killed on 14th February he sent her a love letter signed "from your Valentine". A rather sad story really!
Valentine's Day is the opportunity to do something special with your favourite person, and although it falls in an often chilly and sometimes snowy time of year, there's still plenty to do in Poole to warm your heart.
See a show!
How about a special night out to see a live show? Whatever you and your loved one's taste you'll find a variety of fantastic shows at Poole's Lighthouse. During Valentine's week, if you or your other half love a bit of 'Strictly Come Dancing', see Brendan Cole in 'Show Man', an extravaganza of music and dance, on 15th February. You're sure to leave smiling!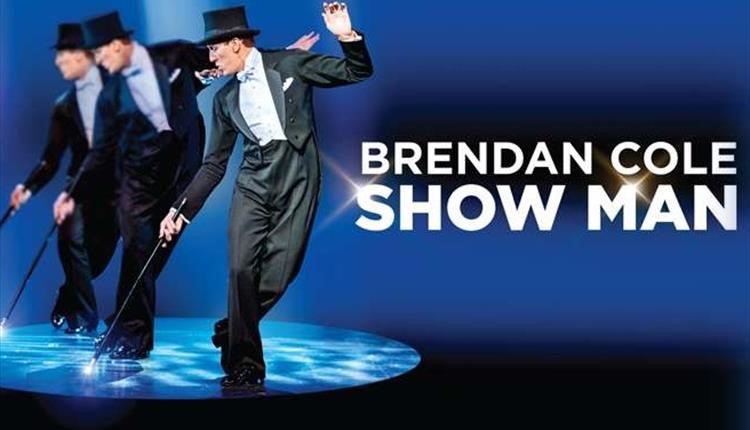 Perhaps you're planning your 'big day' and need some inspiration?
Have you popped the question and set the date for your special day? Just after Valentine's Day on 17th February, there's the 'Wedding Daze' exhibition at the Lighthouse. It is Poole's largest wedding exhibition with catwalk shows, live entertainment, and of course lots of ideas to inspire you to create a unique wedding. Get inspired and make your day unforgettable!
A cosy meal for two
Do you fancy spending some quality time with your loved one over a delicious meal, toasting your relationship? There's no shortage of restaurants to choose from in Poole. Whether your taste in food is Thai, Indian, Italian, seafood, European, a traditional pub or vegetarian, there's an eatery to suit everyone's taste and budget. Many are situated in Poole's old town, or check out the restaurants in Lower Parkstone for ideas. Valentine's is always a popular night for eating out, so remember to book beforehand!

Snuggle up to watch a film
There's something romantic about settling down to watch a film together. Take a look at what's on at Tower Park, a multi-screen cinema just outside Poole, and with all the latest films showing there's bound to be one that appeals. For more specialist and international films, check out what's on at the Lighthouse. If you head to Tower Park there are plenty of restaurants too, so make a night of it!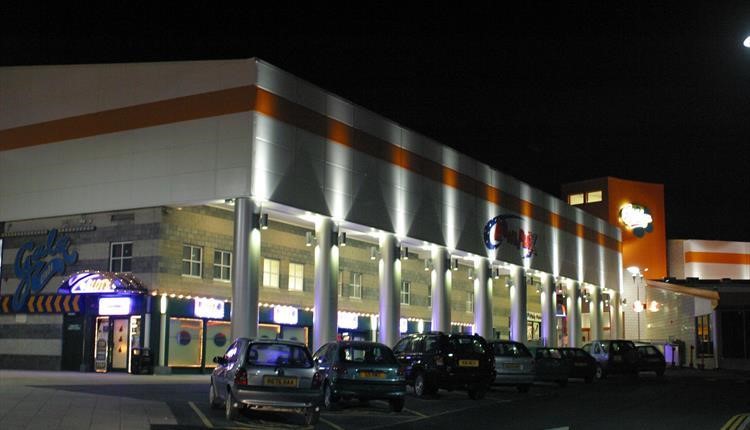 A romantic wintery walk
In our increasingly busy lives, just making time to be together as a couple is important. Something as simple as going for a wintery walk, enjoying the scenery and stopping off for a warming drink or lunch, can be every bit as romantic as an extravagant gesture. Around Poole there are so many great opportunities to get out and enjoy fresh air and stunning locations. Try the walk along the Sandbanks peninsula, looking out across Poole Harbour and its islands. Gaze towards the Purbeck hills in the east, and towards Bournemouth and even as far as the Isle of Wight on a clear day. Stop off for refreshment at one of the cafes in Sandbanks to warm yourselves up!

So whatever you have planned for Valentine's Day, enjoy it in Poole, and let love bloom!
Credit: Written by Geraldine Cetin
Related
0 Comments