West African drumming & dance days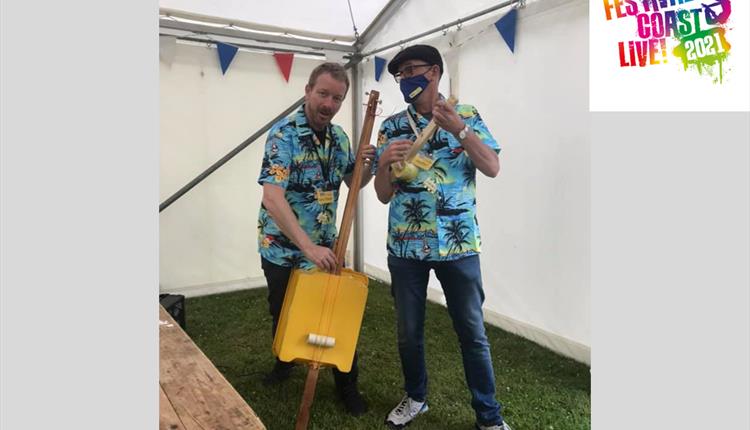 About
Starting at 10am until around 4pm, there will be 4 participatory, FREE percussion-based music sessions taking place daily in the Lower Gardens Stretch Tent. Open to all young people aged 7+.
Sign up needed on the day in advance of each session. Just turn up and sign up! Places limited to 20 per session.
Parents / carers will need to accompany young people under 8 year olds. Parent/carers will need to stay in close proximity to the tent in case of issues if they are not participating in the workshops themselves.
Why not come along and join in.
Thursday 19th August - Samba Day with Neil Evans. Workshops from 10am - 3.45pm
Friday 20th August - West African Drmming and dance day with Cheikh Diop (Afric'Arts) Workshops from 10am - 3.45pm
Thursday 26th August - Samba Day with Neil Evans. Workshops from 10am - 3.45pm
Friday 70th August - West African Drmming and dance day with Cheikh Diop (Afric'Arts) Workshops from10am - 3.45pm
Book Now
Opening Times
Sorry, this event has passed
TripAdvisor