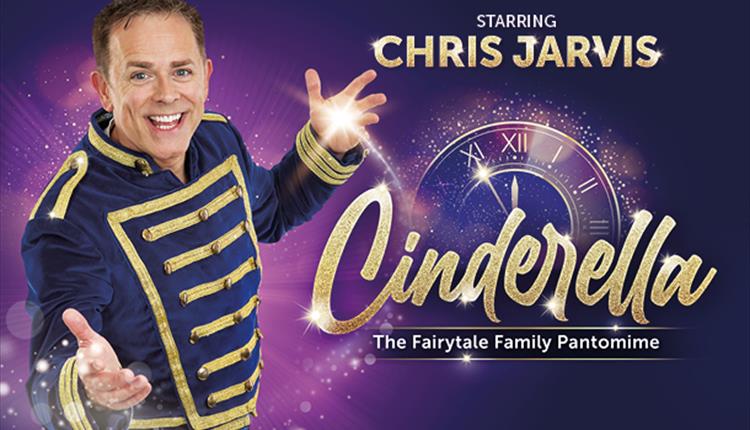 About
You shall go to the ball as the classic rags to riches fairy-tale comes to life.
Packed with traditional pantomime fun, Cinderella has plenty of songs, laughter and more magic and sparkle than you can shake a wand at. The clock has started ticking. Book your tickets today for this fast-paced, fabulous fairy tale of a ride.
Tickets from £14.50
Ticket prices may vary subject to demand. Book early to guarantee the best price.

Groups. We have generous discounts for group bookings - the more you book, the more you save. Just call Ticket Office who can help you find the best deal
From the producers of 2022's Beauty and the Beast
Relaxed Performance: A relaxed performance takes place at 6pm on Tuesday 20 December. Tickets can be booked over the phone on 01202 280000 or in person. One of our team can help you find the best seat for you. Your essential carer/PA ticket is not charged for. A relaxed performance is suitable for people with Aspergers, autism or learning difficulties. It is an opportunity for families to attend together without worrying about how any behaviours may affect other audience members. It is often the case that those attending need more space, for noise to be reduced and to leave the auditorium at any time.
Book Now
Poole's Centre For The Arts
21 Kingland Road
Poole
Dorset
BH15 1UG
Opening Times
Season
(8 Dec 2022 - 31 Dec 2022)
TripAdvisor