A more glorious day on the South Coast does not exist. Temperatures in the 20s and not a cloud in the sky, I headed off to Poole Harbour for a Stand up Paddleboard lesson with Easy Riders. I was glad to grab a Costa drive-thru on the way for some caffeine-induced (as we say in opera) "coraggio".
I had tried SUP before with friends but was keen for some pro tips if they would stop my knees from buckling in fear. Those of you who know me, know I like a challenge and to push myself out of my comfort zone but I still have to tell my body that's what we're doing, and it takes a while to catch on. I met up with an old friend who'd come to take some snaps and I chewed his ear off with nervous and incoherent gibberish.
As I waited on the harbourside, anxiously clutching my wetsuit, my teacher Dom approached, gliding effortlessly atop the water in a cap, sunglasses and neon shorts. Casually hopping off his board, he introduced himself and asked if I was planning on wearing the wetsuit. I muttered something about safety and was promptly informed that the only consideration was warmth and not to overthink it. In Dom's inimitable words: "Grace, it's not that deep." Already roasting in my shorts and a strong swimmer (incidentally, far more comfortable front-crawling for hours in open water than wobbling about on a paddle board) we decided I'd be fine.
Dom gave an excellent, practical talk on the features and safe use of the board but I can't recall a word of what he said in detail – I was beginning to question my choices. I'm pretty gutsy and will go in for anything these days but the problem is, I wanted to look cool from the off and I'm ever aware that's unlikely to translate into my photos and videos.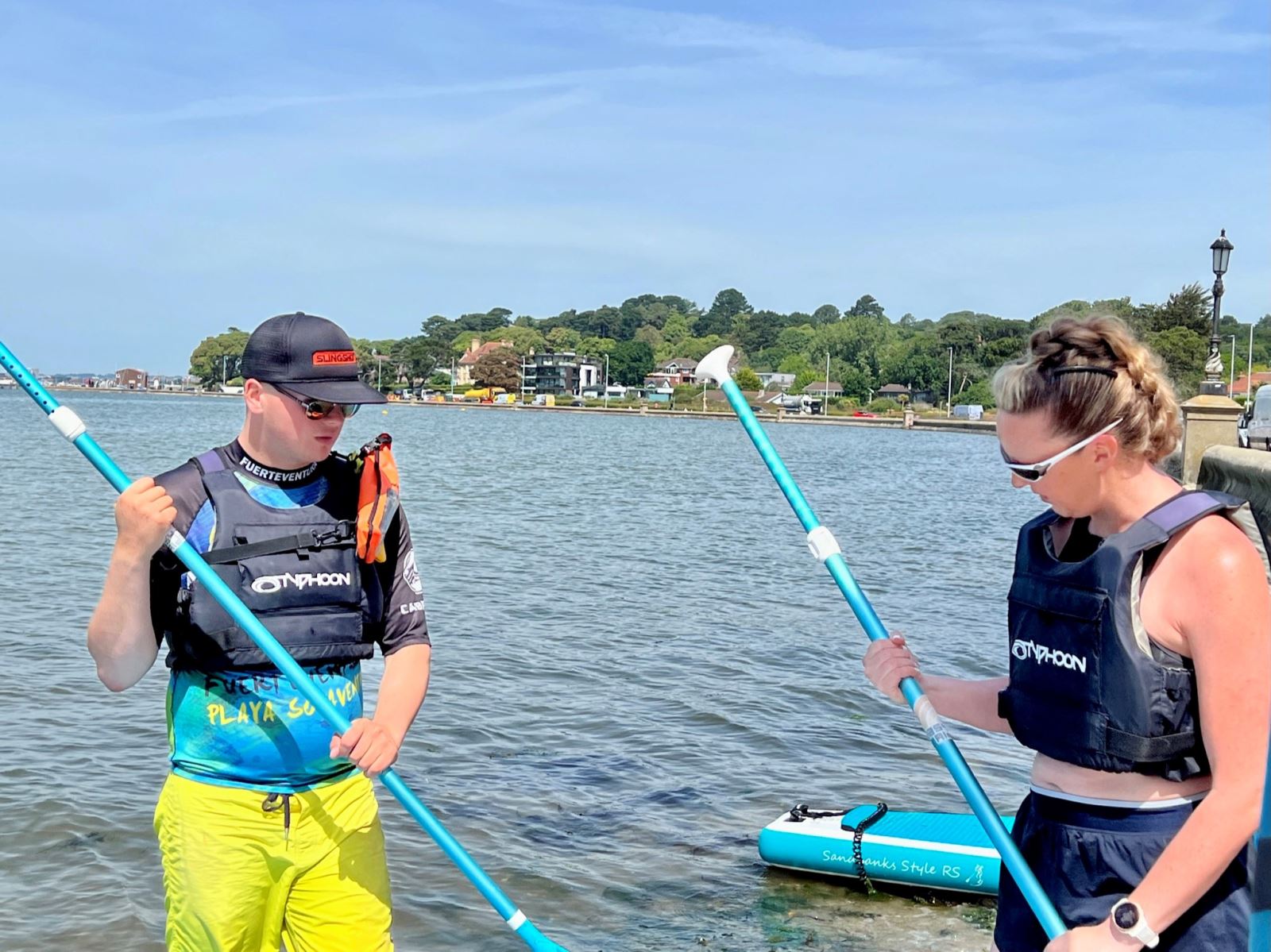 Anyway, Dom was kind as I clambered aboard, initially kneeling. After what seemed like the blink of an eye, he suggested standing up. "This stand-up paddle-boarding instructor's out of his mind", I thought. But he's a canny one and, after a few genuinely very helpful and easy-to-remember tips, he gave me a starter for 10 on opera. I was off, chatting incessantly about something closer to my heart and – whaddya know – before you could say "vincero", I was on two feet and pottering about the harbour in Dom's wake.
I spend my time at home in Dorset doing some lovely and enviable stuff – I waft about singing in stately homes, cycling the majestic Purbeck hills, running forest trails and swimming miles of our picturesque coastline. I can honestly say, this was up there with a stunning way to see this beautiful county at its best and with fellow musician, Dom, to chat to, I was in my element.
Ultimately, I got the hang of a few swanky ways to turn the board around and drifted back in without drama and, crucially, without falling in. With Dom's help, I found my surf vibe, managed to stay chill and took it easy. He was so right: "It's just not that deep!"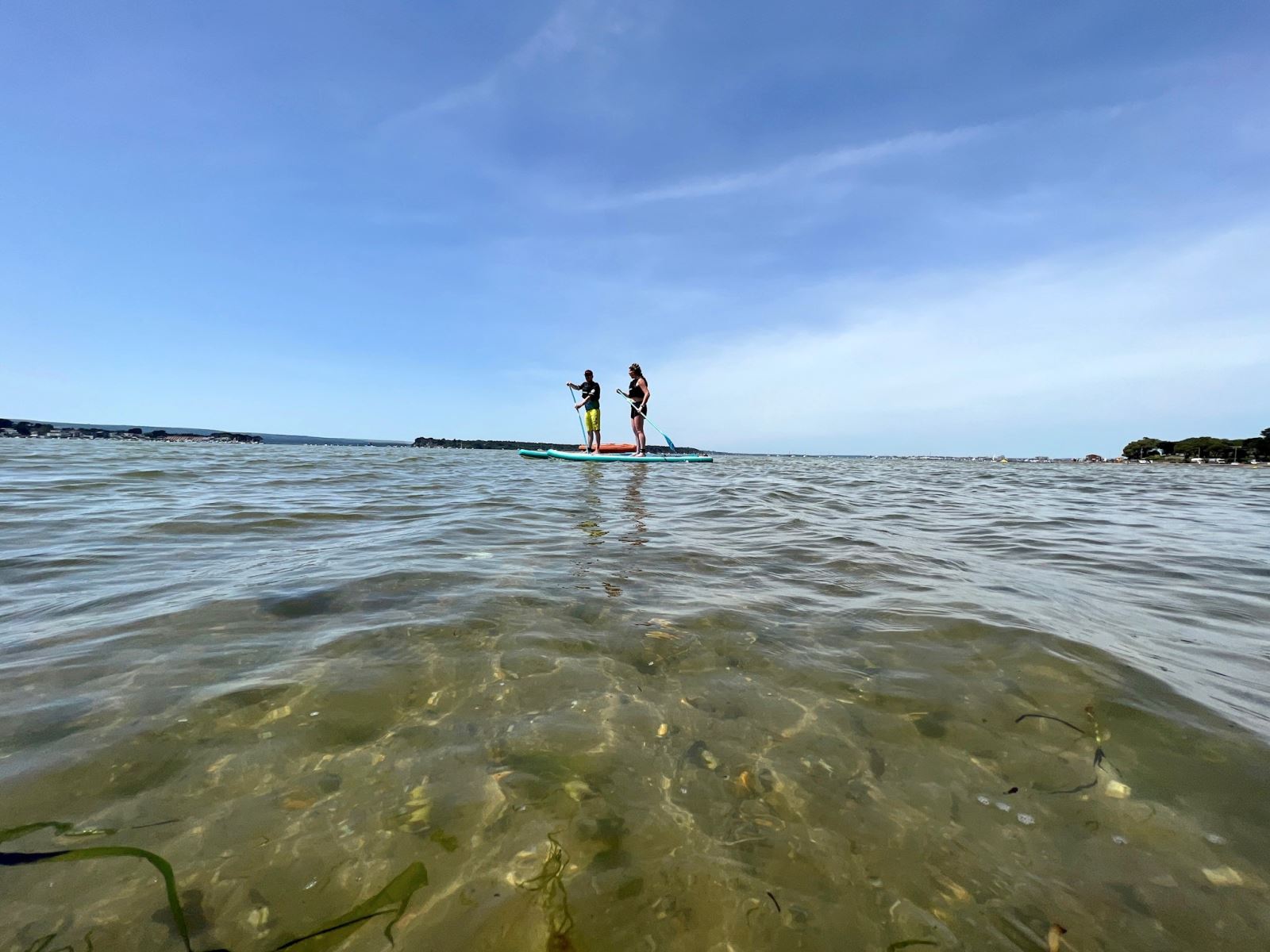 Related
0 Comments