This year's weekly Dream Machines motorcycle event is set to begin on Tuesday 1 June, following confirmation of the latest easing of Coronavirus restrictions.
Book your Dream Machines ticket now.
As per Government guidance, attendees will need to adhere to social distancing. This prohibits anyone from gathering in a group larger than 30 people. Should you encounter any form of crowd congregating please keep your distance.

We would ask that on these evenings you observe any instructions from Covid marshals on duty and take note of all on-site signage. We must all work to ensure the safety of all event attendees, spectators, contractors, staff and local residents.
The price of Season ticket armbands will be adjusted to take account of this start date (£5.50) and are available to purchase from the Tourist Information Centre in Poole Museum. Alternativly the price of entry is £1.50 per bike per evening. Payment for this can either be by cash of via contactless card (the cashiers will have card readers available).
Access onto the Quay for bikers – this year, access onto the event site will need to be made via the old Lifting Bridge end of the Quay. Please do not try to access via the Lower High Street as this has now been de-trafficked. Please follow West Street to its junction with The Quay (just before the lifting bridge). And then along the Quay to the central area.
We look forward to welcoming you back at Poole Quay from June 1, and in the lead up to that date we would ask that all riders respectfully adhere to these guidelines at all times.

We reserve the right to postpone this event until a later date should anyone attending be found to flout Government guidelines, putting themselves and others at risk at this time. Thank you for your understanding.
The event creates a unique, exciting atmosphere as bikers and spectators enjoy a relaxed evening on Poole Quay. The backdrop of the quay and harbour offers the perfect location and there is a great selection of waterside cafes, bars, restaurants and food kiosks offering refreshment, many with bike night specials on their menus.
The popular Bike of the Night competition takes place every week. On the evening a different judge selected by Poole Tourism selects their favourite bike on display. The winner receives some brilliant bike related goodies. Take a look at the 2021 winners so far.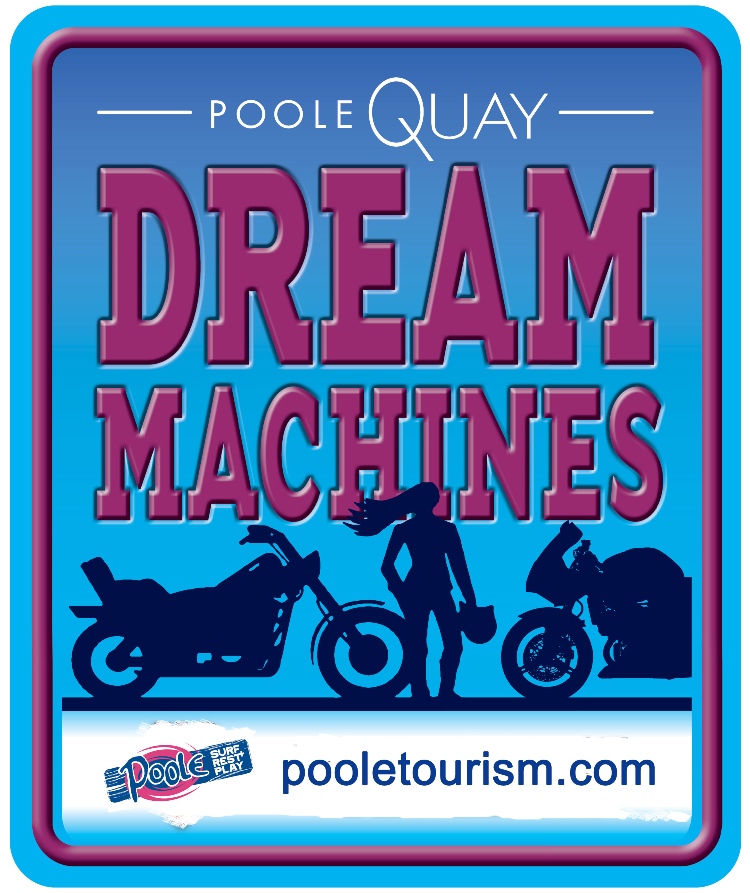 Please do not arrive before 5.30pm – parking will not be available before this time and we need to avoid queues forming.
If you are interested in trading at the Poole Dream Machines event, please fill out our Poole Events Form to register your interest.

NB, the area between Pavers and Studio Poole is private land from Old Orchard, all the way back to the lifting barrier.
*We have been asked to keep it clear for fire access as some fire exits open on to it.