A Resort steeped in History and Culture
Morning Activities – Choose from…

Poole Museum – Situated on the Old Town, just off Poole Quay. The free entry museum tells the story of the historic maritime town. The museum is also home to over 150 pieces of world-famous Poole Pottery. Its galleries host a varied programme of changing exhibitions from local interest to world class exhibitions. Poole Museum offers a free 'Meet & Greet' Service from the coach drop off point and can also offer a 'Welcome to Poole' package, for a small charge per person, including a talk and refreshments in a private room. Poole Museum is temporarily closed for redevelopment.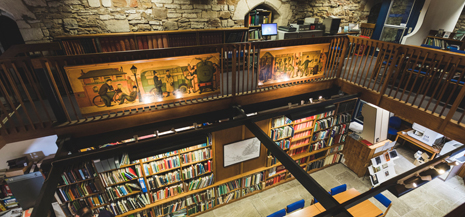 Poole's RNLI Discovery Tours & College – The RNLI have a fascinating 150-year history in Poole. Find out how their crews and lifeguards are trained with a behind the scenes on a 90-minute tour of the RNLI's world class Training Centre.
Explore Poole's Historic Old Town - A picturesque, bustling area featuring cobbled streets, historic buildings and independent shops. Pick up a Cockle Trail leaflet at Poole Tourist Information Centre, located in Poole Museum. Follow the brass plaques in the pavement to retrace Poole's rich historical heritage.


Afternoon Activities – Choose from…

Russell Cotes Art Gallery & Museum, Bournemouth – A hidden treasure… Full of Victorian charm, it houses some of the most famous Pre- Raphaelite works as well as collections from around the world, gloriously displayed in its spectacular seaside setting with stunning views of the bay. Enjoy a private viewing and tour of the house and grounds and opportunities for an afternoon tea.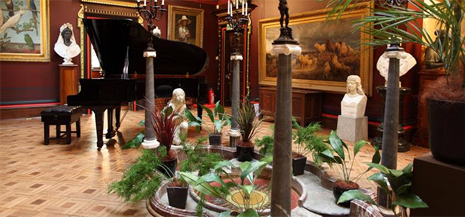 Explore Bournemouth - Be inspired by our history and literary connections. Bournemouth boasts 34 blue plaques around the town commemorating the likes of JRR Tolkien, Robert Louis Stevenson, Lewis Tregonwell and Sir Percy Florence Shelley. Ideal, for all history and literary buffs. Bournemouth's most famous literary association is with Mary Shelley, author of Frankenstein. Mary Shelley is buried in St. Peter's graveyard.
Christchurch's Historic Past – once an Anglo-Saxon village, the town has a wealth of history. Visit the Priory, built in 1094, ruins of 12th Century Castle and Constable's House, there's even a witches' ducking stool!
Highcliffe Castle - Grade I listed which has received famous visitors in the past including Harry Gordon Selfridge and William Gladstone. Guided tours available.
The Red House Museum and Art Gallery, Christchurch - A former Georgian workhouse, the Red House is now a museum exploring the story of Christchurch from before the Ice Age to modern times, filled with a rich variety of local displays and artefacts.
Did you know…The Resort plays host to a range of Cultural events including Arts by the Sea in Bournemouth, Light Up Poole and Dorset wide Inside Out Festival.
For more details on all the above and further inspiration visit: coastwiththemost.com or take a look at the Group Friendly Attractions and Activities pages.