An exciting month of events that includes the prestigious Business Programme, plus a spectacular line up of family focused maritime events and entertainment - it's a month not to be missed!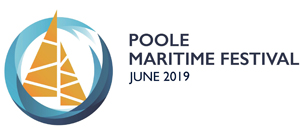 Poole Maritime Festival includes various events throughout June and incorporated the Poole Harbour Boat Show (7th to 9th June), the South Coast's biggest free boat show featuring hundreds of exhibitors, entertainment and a fireworks!

Events that are part of the Festival include Harry Paye Pirate Day (15 June) which is a popular pirate-themed family fun day. On this day (15 June), you can also enjoy the Swash Channel Wreck Talk at Poole Museum with guest speaker Dave Parham from Bournemouth University.
Rockley Watersports Taster Sessions take place across the weekend of June 22 - 23, during these you can learn the basic skills and gain the confidence to go kayaking, sailing, and stand up paddleboarding (SUP).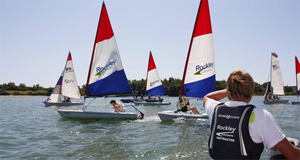 As part of the Business Programme (3 - 7 June), regional organisations will be able to share in various seminars, workshops, discussions, networking and business building options with a view to accessing information on: funding, import and export opportunities. The theme of this year's programme is "Looking to the Future", ie exploring innovations in technology, systems and ways of working that are driving the future of the sector.

Explore Scaplen's Court and garden as you discover more about the fascinating (and sometimes blood thirsty) history of Poole with Pirates Castaways & Codfish (30 June).