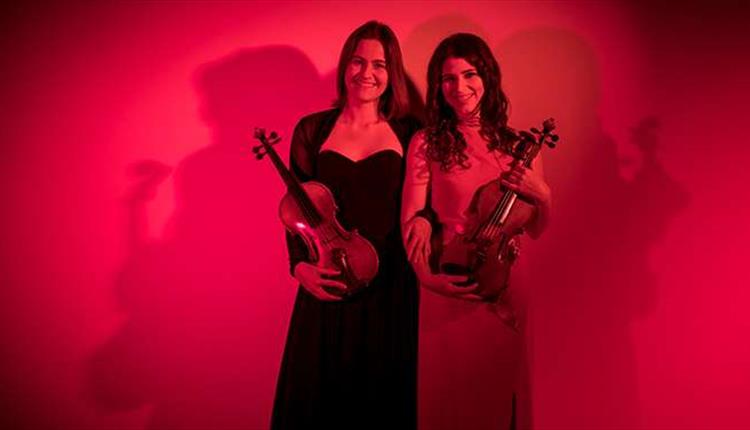 About
The Symphonic Dances proved to be Rachmaninov's last work, and the music suggests a new direction he might have pursued had fate granted him more time. In contrast to the lush harmonies and sweeping melodic lines that pervade his earlier style, it offers a more modern sound of leaner textures and sharper harmonies. He creates a wondrous kaleidoscope of instrumental colours, from the mellow crooning of an alto saxophone to the dry-bones clatter of a xylophone. With its incisive dance rhythms inspired by folk and jazz, the work finally explodes with visceral energy. It did not take long for Saint-Saëns' Second Concerto for piano to become a perennial favourite.
Its novelty shows a youthful highspiritedness and somewhat inorganic juxtaposed themes and movements. A famous witticism claimed "It begins with Bach and ends with Offenbach" and indeed its unusual introspective, improvisatorial opening is reminiscent of Bach. The skill of Saint-Saëns the pianist shines throughout, with its virtuosic passages and arpeggios, ultimately sparking to the finale's tempestuous pyrotechnics. But this exquisite concerto is a hallmark of Saint-Saëns the composer as well, characterised by his beautiful turns of phrase and harmonic diversions. Ravel greatly admired Schubert's collection of Valses Nobles and Valses Sentimentales, inspiring him to write his own cycle of eight solo piano waltzes which he later orchestrated – each a sparkling jewel.
Please note: If you are booking 5 of more of the Series concerts you will need to call Ticket Office for the discount to be applied. Children's tickets are only available through Ticket Office.
Guide Prices
Please see website for ticket details
Lighthouse
Poole's Centre For The Arts
21 Kingland Road
Poole
Dorset
BH15 1UG
Opening Times
Sorry, this event has passed
TripAdvisor